My dear friend Maria Baum is a multihyphenate that would make DaVinci bitchy with envy. She's my business partner, a CEO, a supportive wife and a remarkable mother of four. She is also a courageous breast cancer survivor. Pardon my French but she's just an all out bad ass. That's French, right?
When many who have been touched by cancer are given a second chance, that "survivor" is sure to be filled with gratitude, but Maria Baum was not only filled with gratitude but filled with the fight for what is possible and what is right.  She does not accept second best.  She is life-giving.  She is determined.  She has the mental strength of Stephen Hawking mixed with a little Michael Jordan. Again, gotta go back to the bad ass thing. I interviewed her over a year ago and have been lucky enough to continue to learn from her on a daily basis.
Please join me and join her in support of the incredible team of doctors, scientists, experts, and researchers out there fighting to protect all of our lives.
This event is rare because it's not about the scene; although given Maria's love for people and all of life's pleasures it's a blast, but it's a blast that actually blasts power and money behind the healers.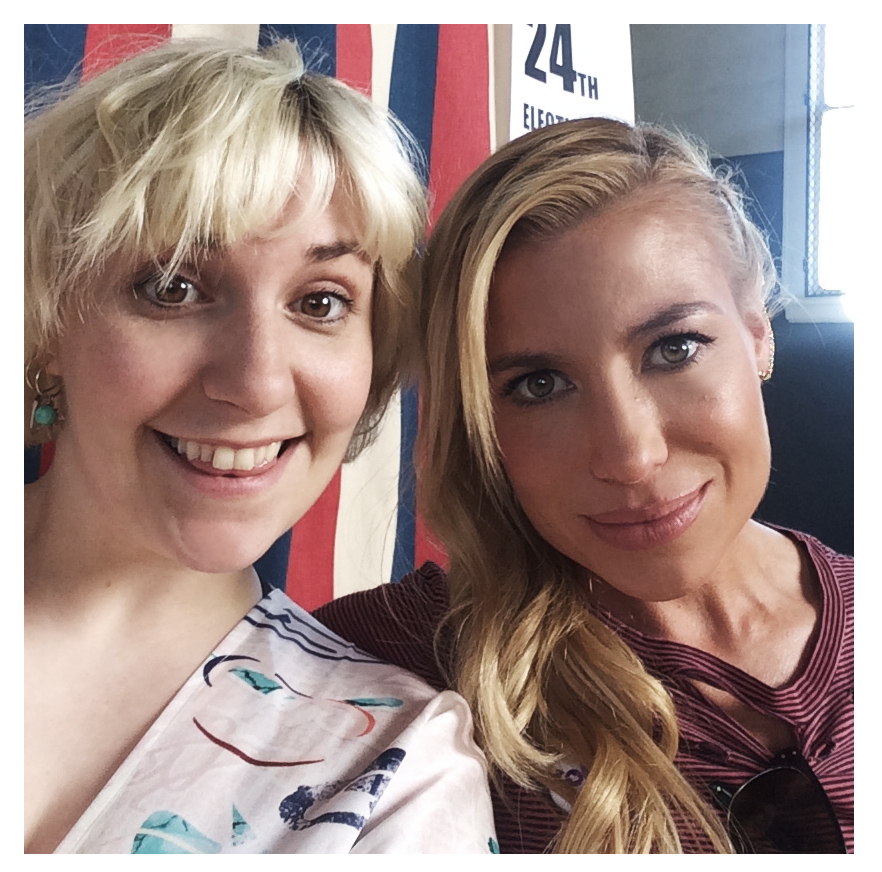 Inspired by her heart, intelligence, and talent, a few of my fab friends and I have come together to stand beside her and the BCRF.  No stranger to advocating for women, my buddy Lena Dunham is hosting this year's event. You've read her book, you've seen her show Girls, (which also means you've seen all her bathing suit parts) so don't miss her custom designed wet suit!  Paddling and partying to free the entire boob and it's health. She gets friendship, support, and the meaning of coming together for a greater good.
Award winning author, actress, producer, and co-founder of the new lennyletter.com, Lena Dunham is hosting this incredible day! Why?  Because I asked her…..once, and she is just that cool.
Get your tickets now or make your donation to be with us in spirit.
Love,

Categorized under Blog