Dear #TAMILY,
They say that time flies when you're having fun, but I like to say that time flies when you're doing good. I cannot believe that it's already been 3 years since many of us started on our TA Real Time journey together. Through more than 100,000 tagged Instagram posts, stories shared during Vitality Weeks, and from reading your messages and comments (yes, I personally read as many as I can!), our streaming community has created something truly special in this world. I feel so proud of what we have accomplished together, and the best part is that we are just getting started. 
Over the years our community has proven it's ability to show up in so many incredible ways that I wanted to open my studio doors even more to everyone who doesn't live close by. Today, we are beginning our next chapter together with the launch of TA Real Time Premium. I generally feel very excited and anxious to release new content that I decided to launch February in a rehearsal style format. You won't see a "construction" style learning zone come March, but I really wanted you to have these important tools in time to make a difference before swimsuit season. And if you haven't started streaming yet – don't worry, there's still plenty of time to get moving with us.
As I always say, if I could visit each of your living rooms (or kitchens, garages, tam-caves- my favorite!, etc.), I would. Until then, TA Real Time will continue to connect us. And now with the launch of TA Real Time Premium, we'll be spending even more time together.
Throughout this newsletter, you'll be able to preview some of the exciting programs that I have in store for you with the Premium upgrade. From new dances (hello, calorie burn) to breakdowns with me, healthy recipes and exclusive interviews, you're about to get a whole lot more of Tracy!
I cannot wait to begin this upgraded journey together. And for those of you already on TA Real Time, that platform is getting an upgrade, too. This way when I finally do show up in your living room one day, you're ready for me.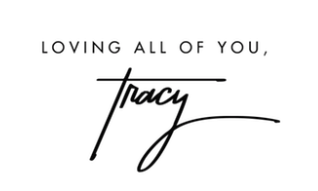 Get more time with Tracy! Upgrade to TA Real Time Premium and receive bonus features to enhance your streaming experience with exclusive content produced and presented by Tracy. Premium subscribers will unlock monthly dance cardio routines, muscular structure breakdown tutorials to complement the month's TA Real Time sequences, video recordings of Tracy's in-studio Fireside Talks with her roster of leading doctors and experts, as well as exclusive recipes and seasonal additions such as the perfect way to get body confident and calm your swim suit season nerves.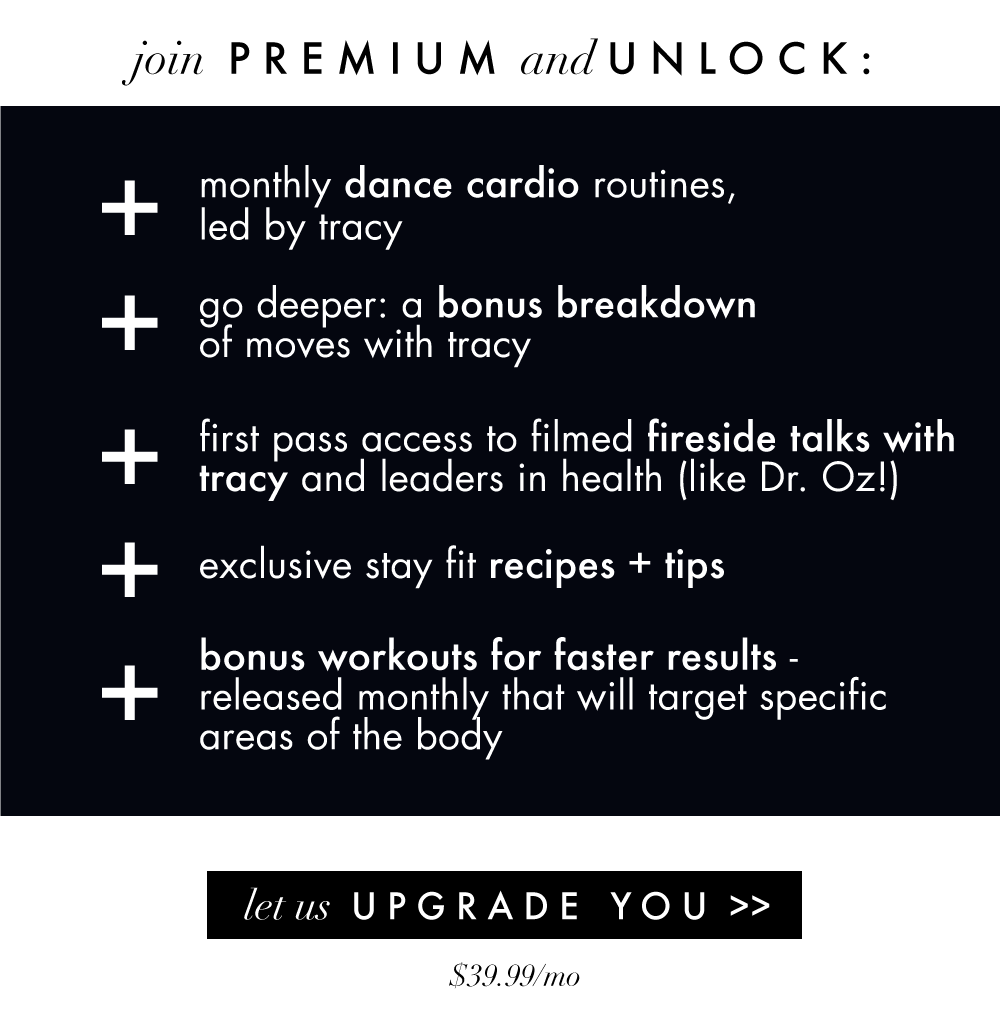 When you visit the Premium streaming platform today please keep in mind that this is the first month on a journey that is meant to be deconstructed and real. Tracy is not performing for you – she's building a deeper relationship with you.
MUSCULAR STRUCTURE INTRODUCTION
In this safe and physically scholastic place we will start at the very beginning of mapping your movements from an inner, driven instinct that we are going to build for you month by month. As you can imagine, Tracy has a lot to teach and we will go one lesson at a time. You will learn how to approach the movements rather than simply hitting play to produce a sweat each day.
MUSCULAR STRUCTURE WORKSHOP
In launching our first monthly muscular structure workout, Tracy has chosen to walk through the first week of February with you. This will be the only time we approach the month in this way as Tracy feels it is important to introduce this dialogue from a place of familiarity first.  
By showing up here with Tracy, you are already interested in transforming your existing movement into a deeper, more connected response. Growing that spark will light your ability to ignite incredible changes in the way your body performs. Together we will breakdown the elements of the movements, understand why and how they serve healing your past, bond you to be strong in your present and preserve your future. Here you will also learn how to diagnose where you can improve to ensure you are receiving the results you deserve from all that you are putting in.  
It is important to note that even though Tracy breaks down this month's first master class with you, the knowledge you will gain from the breakdown will serve you improving on every level of her classes. It may even help you take your first master class!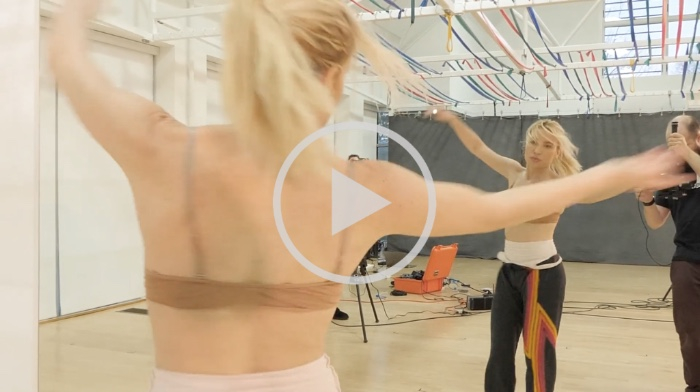 "GETAWAY" DANCE
BREAKDOWN
Tracy has been so focused on a new body of research for your muscular structure work the last 6 years that she hasn't been choreographing "new" dance aerobics dances. Well, that time is up and Tracy is excited to be back in full swing, dance aerobics mode. Many of you have a really clear schedule that includes your regular master class. Tracy applauds you as we know that carving out at least an hour a day to dedicate to your physical performance is incredibly challenging and an actual luxury to many that have to be so selfless – working countless hours to make ends meet. Many of you also feel the pull of Mommy that we love to feel, or the opposite, a demanding boss that makes you feel imprisoned with your time. Tracy is here to tell you that to process stress and to be your best with a clear mind, uncrowded spirit, and healthy functioning body you must advocate for your focused time to develop your physical self. It will help you support yourself, and others to the best of your ability.
To start, Tracy would like for you to look at "finding your formula" from a new perspective. We have found each other for a reason and your formula may shift and change within the Tracy Anderson Method. It's meant to work that way. Sometimes a formula can work for years, and then need a tweak. 
For instance, Tracy's formula the last several years removed dance aerobics completely from her workout time. She solely lead her muscular structure master class each day. While that is still technically working for her by way of appearance, she knows that as she moves further into her 40's she will need dance aerobics to keep her skin tone, healthy bones, and have the best chance at hormonal stability. For those of you that appreciate a perfect 60-minute master class, you are in luck as Tracy will personally be adjusting her own formula to 60-minutes of master class and 30-minutes of dance aerobics with the new dances. 
We suggest learning them in an afternoon when you have extra time and not learning the dances as your actual workout time.  
DANCE CARDIO WITH TRACY
Enjoy 25-minutes of dance cardio with Tracy. (It is so fun that Courtney even follows along in the back!). As we mentioned, this month's content has been released in rehearsal style format to give you a preview of what's to come. But don't let the construction fool you, this will still give you a serious calorie burn!This session can be added into your beginner, intermediate or advanced program.

TRACY'S FIRESIDE TALK WITH DR. ERIN MCGINTEE 
This month Tracy talks with Dr. Erin McGintee about food allergies, sensitivities, and the immune system.

This month Tracy talks with Dr. Erin McGintee about food allergies, sensitivities, and the immune system.
I decided to take off my personal belief hat and bring forward different specialists for all of you – all while asking questions I wanted to ask, as well as some that I felt you would want to ask.When you feel uncomfortable in your own skin or don't see results as fast as you would hope to it's understandable to want to blame something. With the wave of food sensitivities, elimination diets and allergies in full fad swing, it's my obligation to explore and vet through the research for you. Dr. Erin McGintee is a remarkable woman, mother, physician and change leader. Here, I would like for you to understand your system better and stress a little less over food. Dr. Erin McGintee has the kind of knowledge you need to hear and I am excited to share her with you this month!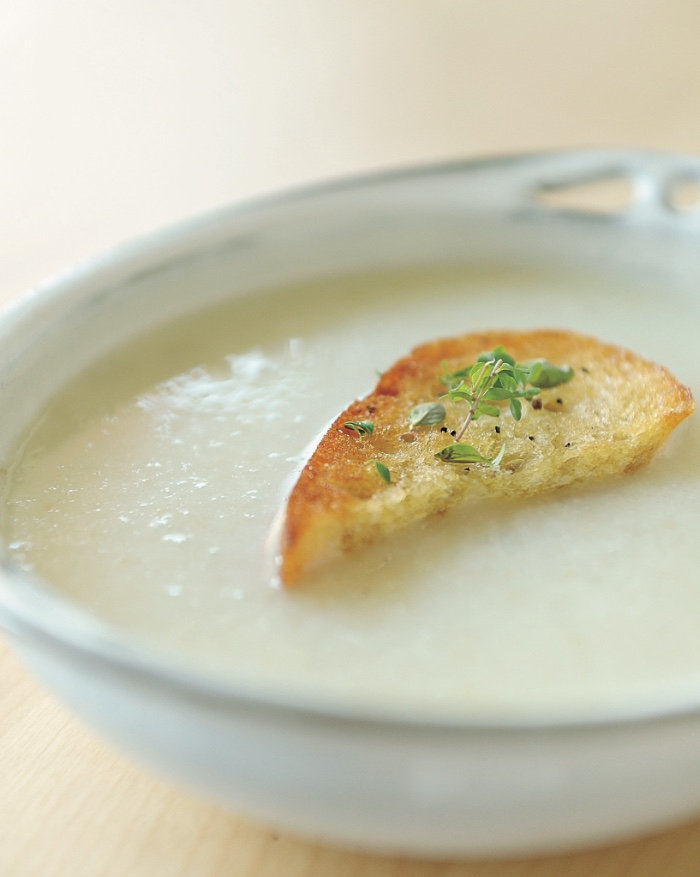 Recipe(s) © 2010 by Mayumi Nishimura. Photograph(s) © 2010 by Akira Saito. From Mayumi's Kitchen, published by Kodansha USA.

About 9 years ago I was a raw foodist, completely. I believed it was the way for optimized health and disease prevention, and I still subscribe to a vegan diet although I add fish, eggs, and a very small amount of carefully sourced chicken.
While I felt great as a strict raw foodist, my body encountered a serious roadblock with it; I lost my menstrual cycle. I may not have had my beautiful daughter Penny if I would have stayed "fixed" in my mindset.  
The brilliant chef I am featuring this month, Mayumi helped me get my period back in an order that I felt comfortable with. She didn't try and manipulate or scare me into eating meat again. She started by creating mushroom teas and really whole grains for me to eat. Then, she and a doctor I met in France agreed I needed to introduce some meat back into my diet. Sure enough, I got my period back. I haven't consumed any red meat in many years, but I do eat carefully sourced animal proteins. This story is one of the many reasons why I respect and follow Mayumi's food expertise – and it's an honor to be introducing you all to her delicious talent.
I hope you enjoy her recipes this month as much as I am! 


–serves 2-
2 stamp-size pieces kombu
3 cups (720ml) spring water
2 tsp safflower oil
1 cup (160g) diced onion
2 cups (200g) cauliflower florets
½ vegetable bouillon cube
½ tsp sea salt
2 bread slices, panfried in 1 Tbsp olive oil, for garnish
2 sprigs fresh thyme, for garnish

1. Soak the kombu in 3 cups (720ml) water for 30 minutes, or as long as you care to wait. Reserve the soaking water.
2. Heat the oil in a pot over medium heat, then add the onion and sauté until soft and translucent.
3. Add the kombu and cauliflower to the onion, stir, then add the soaking water to cover. Bring to a boil over high heat, then reduce heat to medium-low. Add the bouillon and salt and simmer for 10 minutes, or until the cauliflower is soft.
4. Remove from heat and allow the mixture to cool a little. Remove the kombu for a nice white soup, or leave in if desired. Blend with a hand blender until creamy. Transfer to bowls and serve garnished with bread slices and thyme sprigs.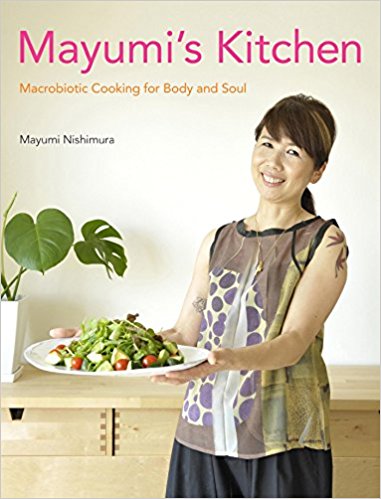 Mayumi Nishimura was born in Japan, and moved to the U.S. in 1982 to study macrobiotics under renowned expert Michio Kushi at the Kushi Institute in Beckett, Massachusetts. Adapting her experience with Japanese cuisine to macrobiotics, she soon became head chef and cooking instructor at the Institute, a position which she held for over fifteen years. In 2001, Mayumi became Madonna's private macrobiotic chef, living and traveling with her for ten years. Seeking to promote macrobiotic ideas to a broader audience, Mayumi introduced "petit macro," a gentler approach to macrobiotics. In 2009 and 2010, Mayumi visited The Finley Institute, a center for vaccines research in Cuba, where she taught and demonstrated macrobiotic principles. Her first cookbook in English, Mayumi's Kitchen, was published in 2010; and she has recently published a book in Japan featuring tasty and healthy smoothie recipes. Mayumi currently works as a life and health coach and private chef, and continues to actively promote the macrobiotic lifestyle around the world.