PHOTO  BY: MIRANDA TURIN
I know from years of experience that many of you are looking for tips and tricks to get through the holidays without losing yourself physically. And some of you are probably hoping to find a miraculous quick fix from an expert like me hidden inside this newsletter. But if you're smart, you know there is no such thing as a quick fix. And if you're even smarter, you'll keep reading.
During this time of year I tend to sit back and not distract you with how you are going to get "your best body ever!" on January 1st. The fitness and wellness industries are crawling with weight loss and quick fix plays to make you feel the urgency to "fix" yourself. Entering the holidays with the mentality that you are going to enjoy them (in a self-sabotaging way) and then be rescued (by some boot camp or cleanse) is the wrong way to show up for yourself.
Leaving 2017 behind, and looking ahead into 2018 with the most clarity, I would like to offer you the choice to simply stick to 30-60 minutes of beginner, intermediate, or advanced master classes with TA Real Time. That's because it's most important this time of year that you stay connected to yourself, your #tamily and focus with complete presence on your family and friends. Everything is connected in your body and in this lifetime. Taking care of yourself also means taking care of other people. And we must find enough caring to never lose energy for how we affect ourselves and others.
OK, so here's the part you've likely been waiting for (plus the goodies in my gift guide below. I mean, who doesn't want a dinosaur chocolate mold?). You don't need a quick fix. You need a consistent self-awareness. The body takes time to reposition itself. If your current assessment of yourself is that you don't feel optimized in your position, then we need to gain perspective. Ask yourself: what got me here and what am I doing to focus to truly earn a better position? Lead with a place of honesty and presence for yourself one day at a time, and I promise that next year your position will be even stronger and well-earned.
As you know from my Fireside Talks and Rockstars for Your Health newsletter profiles, I am very careful with the teachers that I choose to lean into. While there are many lessons to be learned from many different kinds of teachers, there are a few that I consistently lean into over the years. If you are a goop-y girl, you may remember the incredible Dr. Karen Binder-Brynes as an original contributor. Gwyneth recommended her to me over a decade ago, and I am as in love with her today as ever. Luckily for all of us, she has written a brilliant message for the holidays. The message stems from a recent conversation that we had where she brought this word to my attention: 'othered'. How we can make ourselves, those we love, and even people on the street feel this lonely feeling of being 'othered'? This word brings forward a vital awareness that can help guide us all into 2018 with the extreme healing that the world so desperately needs. So I send you through this loving essay from Dr. Karen Binder-Brynes and a very merry gift guide! 
Sending each of you much love and support!
A big, warm, holiday hug,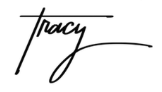 ---
ABOUT
DR. KAREN BINDER-BYNES
Dr. Karen Binder-Brynes is a leading Psychologist with a private practice in New York City for the past 15 years. Her practice consists of older adolescents and adults. She provides Individual as well as marital, family and group psychotherapy. In addition, Dr. Binder-Brynes is a leading expert in the field of posttraumatic stress.
______
The holidays are here. We should be filled with good will and hope. This season is a time for reflection, connection, and celebration as we look forward to the coming year. However, holidays often bring   a mixed bag of conflicting emotions for many people.
Although I believe that friends are the" family we choose", most of us will spend the holidays with our given families, and not always with relatives we feel "in sync" with. If we go into our celebrations with realistic expectations or what I call, "giving up the wish that things will be different", we start out ahead of the game. Move toward those who reflect you well and whom you feel good around. Minimize encounters with those you struggle with. Don't forget the "pause" button. Take a breath when you feel the stressful emotions rise before you react.  Find humor wherever you can and if there are children around, see the wonderful, "untainted" world through their eyes.
The holidays are a time for reflection, which may include thinking about those people in our lives whom we are estranged from. When we become estranged from someone we were close to, we feel a sense of having a "missing piece". During the holidays, we often reflect on these lost relationships and struggle with ideas of reconciliation. I feel we have to examine carefully whether the missing person is someone who we need to make amends with or whether in fact our well-being is more important than re-connecting to a toxic relationship. If we look deep into ourselves and trust our gut, we usually know the answer. Trust yourself.
This past year has been particularly challenging on many levels. We have seen natural disasters unlike any before. We have watched terrorism abroad and at home. There have been mass shootings and a political climate not paralleled in history. Famous and respected figures in all areas of professional life have been "outed for abusive behavior"  and have fallen from their powerful perches. Climate change is roaring forward and science is being threatened. Additionally, social media has caused a tsunami of new problems, personally and publicly. Through the web, we are continually bombarded more and more with unwanted judgments and opinions. The constant flow of information can be maddening. People need to pause and examine the consequences of the negativity they are promoting from their social media presence.
A great thinker, Jean Amery (In the Mind's Limit-Indiana University Press, 1980) describes alienation from each other as being "othered".
I found this simple term to be profoundly meaningful both in our relationships and in the world today. Being "othered" is the sense that we are separate from another, be it from an individual or an entire people. If we are "othered", we are alienated. If we are different looking, different politically, different by race or religion, or different in any way, how do we remain connected and empathic to the other?  These are volatile times both home and abroad. It is essential that humankind stop "othering" each other and realize that we are all on this earth together, each trying to live our lives in the healthiest and happiest way possible. We have to protect each other and the environment by accepting that we are the opposite of "othered" from each other, rather we are profoundly connected on every level.
We need something I call 'radical hope" during this holiday season. Hope is an amazingly powerful motivator. It is hope that keeps us going even in the most trying of times.  Being a trauma specialist for the past 25 years has taught me about human resiliency. I have great respect for our ability to heal and grow no matter what the circumstance.  As we reflect on the past year and anticipate 2018, lets remain radically hopeful, connected to each other and not "othered". Let us find love, peace and solace in our collective humanity.
HAPPY HOLIDAYS!
Dr. Karen Binder-Brynes
______