PHOTO  BY:  MIKEY DETEMPLE

---

AVAILABLE AT EVERYONES
FAVORITE CAFE,  THE GOLDEN PEAR CAFE
99 Main Street, Southampton
34 Newtown Ln, East Hampton
111 Main Street, Sag Harbor
2426 Montauk Hwy, Bridgehampton
follow @goldenpearcafe

7 Main Street, Sag Harbor, New York
631-725-3636
It's my true ride-or-die grocery store!  And it's not just any grocery store — it's one that actually feeds and nourishes you with the utmost integrity.
follow @pronaturalfoods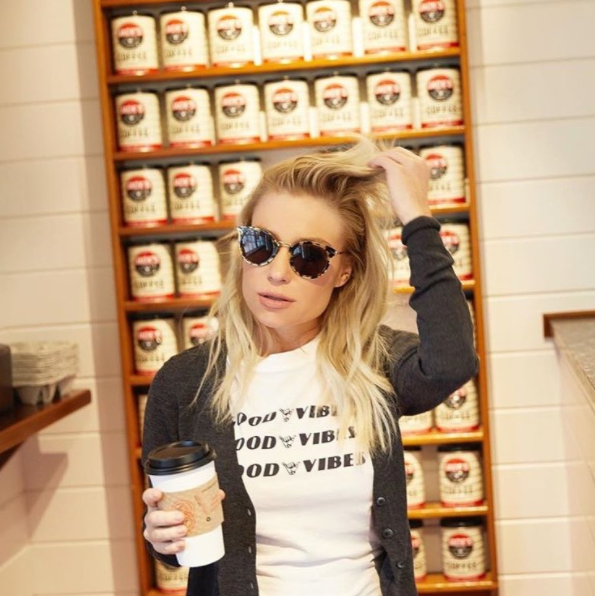 follow @jacksstirbrew
follow @greenthumborganicfarm
ORGANIC TA CLEAR BARS
If you need to stock your summer fridge for an on-the-go breakfast option, stop by our TA studios in Water Mill or East Hampton for our organic TA Clear Bars. They make great kid camp snacks too!
I'm into places that the kids can roam and enjoy while the adults do too.  Obviously we are all so blessed and perhaps admittedly spoiled to have this summers EMP seasonal guest appearance in East Hampton. Penny enjoys dancing on the open stage fielding missed ping pong shots, while we await the most insane lunch you will ever eat.
Willing to make the drive from Sag to Montauk to go to Crows Nest where the kids can roly poly down the hill while we dine.
follow @crowsnestmtk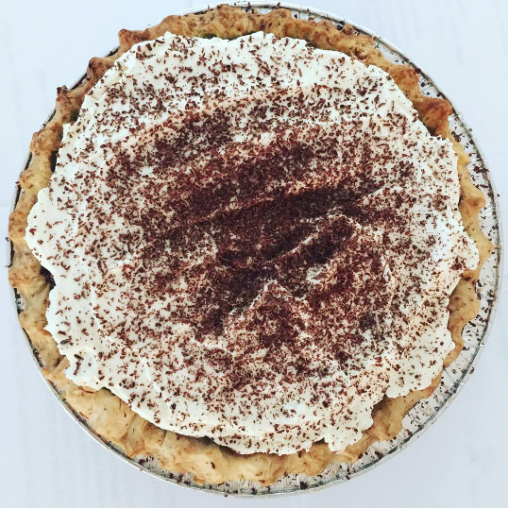 GRANDMA RUTH'S GLUTEN-FREE CHOCOLATE CREAM PIE
Available at The Green Thumb, 829 Montauk Hwy, Water Mill, NY 11976
When my dear friend, interior designer and Third Way co-founder Victoria Stokes, shows up to a dinner party she brings this dreamy "by special request only" pie (because I think she actually forced Grandma Ruth to create it for me) and I LOVE it — and all of her incredible pies. 
follow @grandmaruths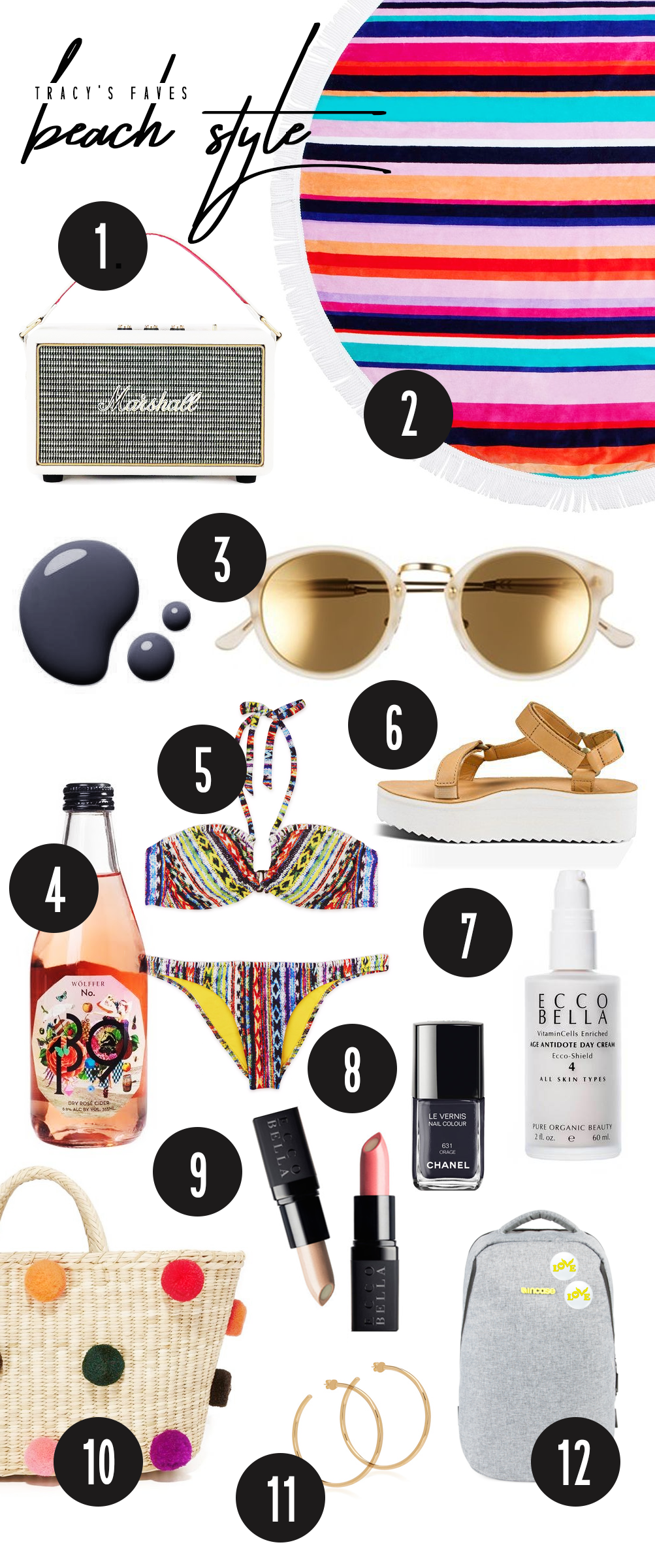 1. MARSHALLS SPEAKERS, $249  |   2. ROUND TOWEL IN HAMILTON DESIGN BY SUNNYLIFE, $98  |  3. RETRO SUPER FUTURE SUNGLASSES, $199+ |  4. WÖLFFER DRY ROSÉ CIDER  |  5. ALE BY ALESSANDRA AMBROSIO SWIM  |  6. TEVA FLATFORM UNIVERSAL, $25.99+  |  7. ECCO BELLA NATURAL AGE ANTIDOTE DAY SKIN CREAM SPF 15, $51.95   |  8. CHANEL LE VERNIS NAIL COLOR, $28  |  9. ECCO BELLA VITAMIN E LIP SMOOTHERS, $21.95  |  10.  NANNACAY JOANA POM POM TOTE, $260.00  |  11. JENNIFER FISHER HOOP EARRINGS, $175+  |  12. INCASE REFORM BACKPACK, $149+  with LOVEBUTTON.ORG PINS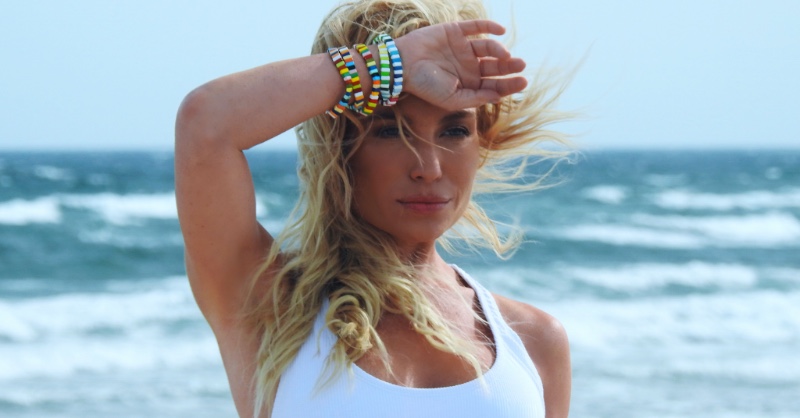 I say drip me in Roxanne Assoulin, I love her entire collection. It makes me feel hippy dippy happy!
follow @roxanneassoulin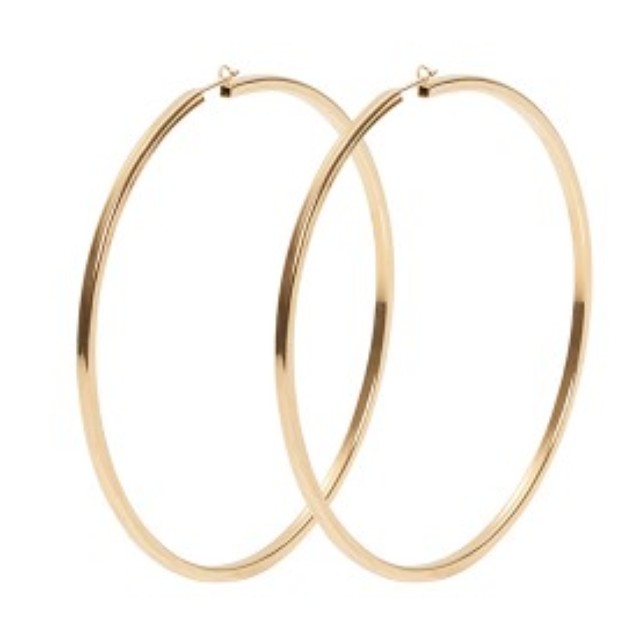 So the gold Jennifer Fisher hoops have become the Rachel Haircut for the ears.  They are iconic to say the least.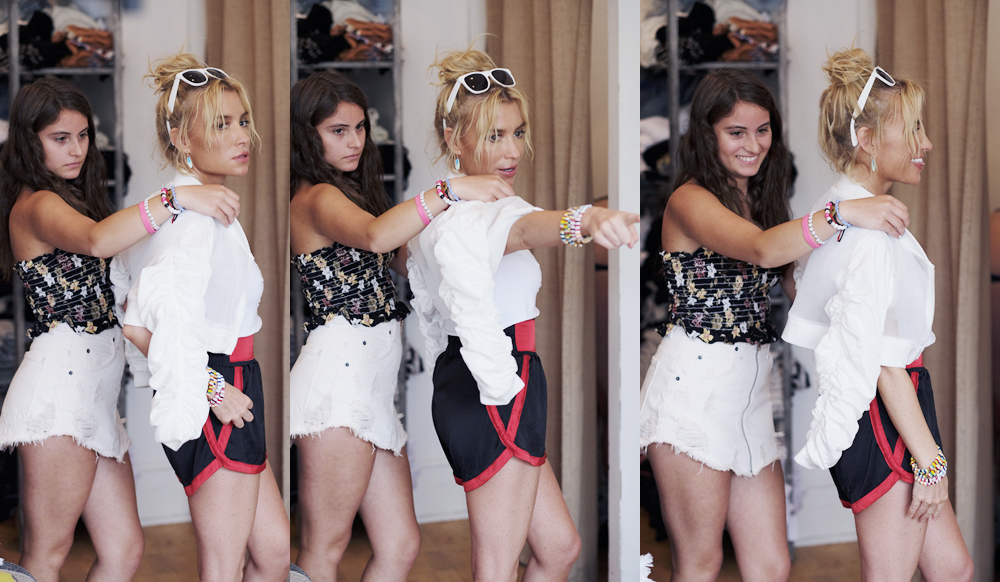 I love that two of my favorite shops (for two very different purposes) are right next to each other in East Hampton. Ladies, whether you are 15 or over the age of 50 don't let this store scare you. When I go in and ask for my favorite stylist there, Ava Lantiere (@avalantiere) she already knows not to give me mini skirts and half tops — but she will still find me legit fashion fun trendy pieces that make even going to the gym, way cool.
– Tracy
(631) 907-8430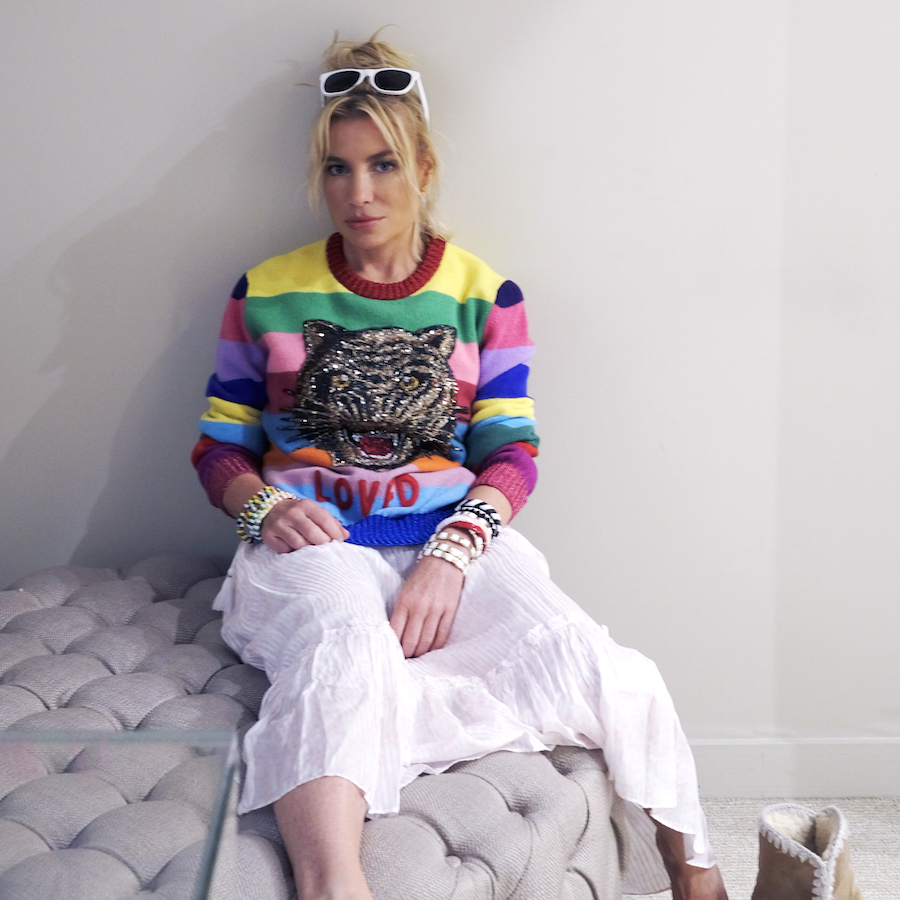 What more can I say: founder of Kirna Zabete, Beth Buccini is a class act through and through. I love her as a woman and I am obsessed with everything in her store. I'm obsessed with her store, period. And her incredible presence. 
@  GOOP MRKT
145 Main Street, Amagansett, New York, MON-SUN: 10AM-6PM /JULY 1st – AUG 20th
Ahhhh this little haven is so special and well curated by the one woman I know that has total clarity on if something looks, smells or is good or bad for your lifestyle! Don't miss Gwyneth Paltrow's Amagansett baby that I hope she gives a permanent place!  My friends and I would walk there in our snow boots. 
@goop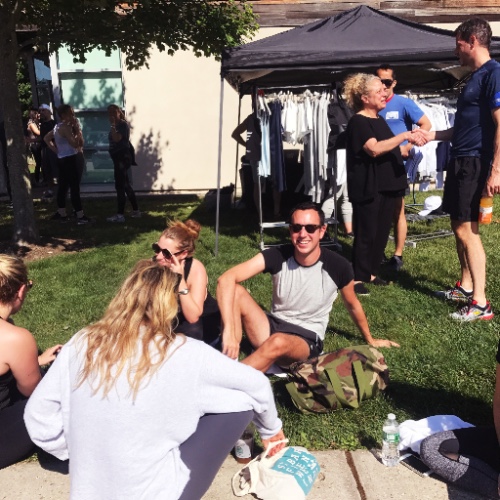 Where the cool kids who are serious about having healthy joints when they are 80 hang out and where you can also shop in our tent featuring cool trunk shows from fitness brands I love all summer at my Water Mill studio.

@TENET
91 Main St, Southampton, NY 11968
I basically shop off of my friend Candice Miller (@mamaandtata) as she comes to class, a dinner party, or event.  She has helped set the fashionable stage for this cool store.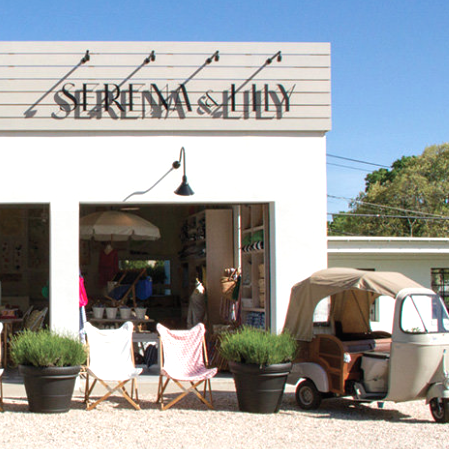 Serena and Lily has a really well thought out selection of fun gifts to take to a dinner party. I recently snagged the cutest sand castle making kit and super styling throws to take to a BBQ for a special host's kiddos.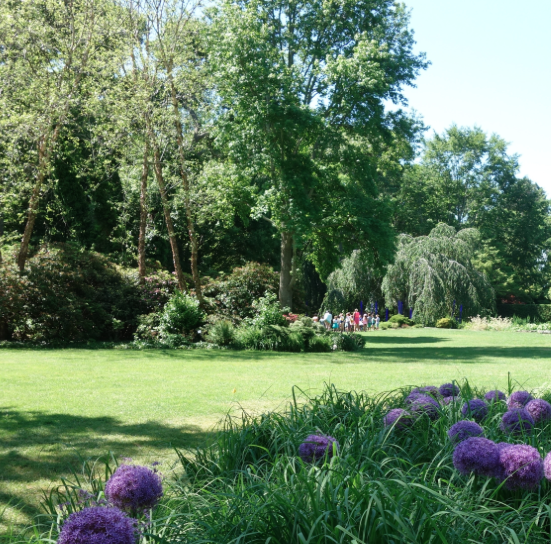 My travel expert beautiful friend Mia Ljungberg Nevado introduced me to the LongHouse Reserve in East Hampton. Please take her advice and don't miss this special place.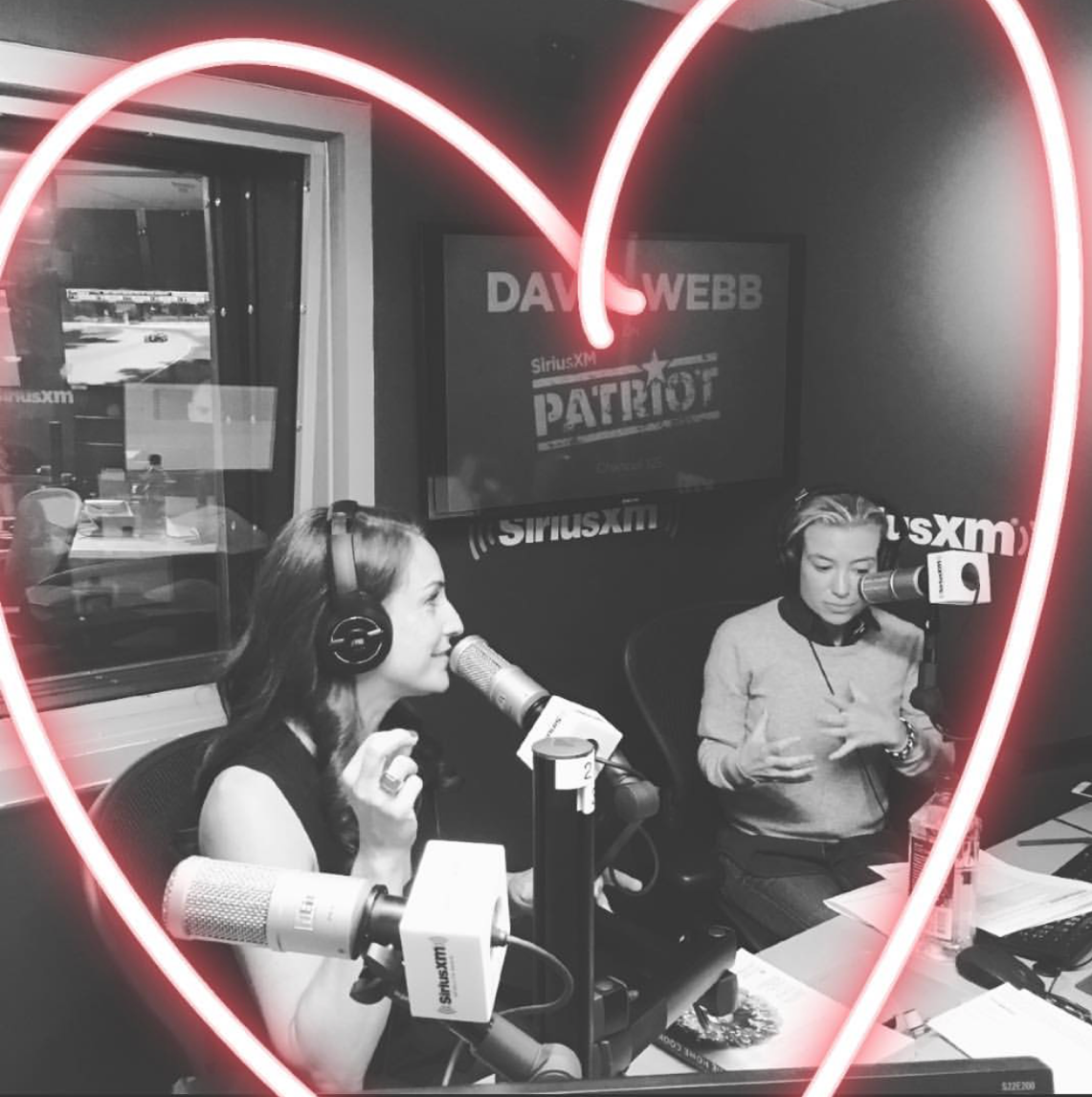 Here is my dear BFF and Interior Monologue founder Tanya Zaben (@interior.monologue) getting real with me on my Sirius XM radio show you can catch on your summer Mondays at noon on channel 109.
Grab your paddle boards and make your pledge pages ladies and gentlemen for the annual Hamptons Paddle and Party for Pink.  If you ask me, this is the Hamptons event not to miss! Let's help the Baum family and the BCRF find a cure for breast cancer!
SATURDAY, AUGUST 5, 2017
#PADDLE4PINK