Meredith Melling's key to work-life balance.
February 17, 2020
If you're looking for someone to emulate when it comes to the whole quitting-your-corporate-gig-and-diving-into-your-own-venture thing, Meredith Melling is pretty much it. She was with Vogue for 16 years before departing to cofound La Ligne, a line of elevated women's basics, aka the kind of clothes you actually want to reach for in the morning.
The occasional struggles of entrepreneurial and start-up life are well documented, but Melling manages to make it look both effortless and stylish while still keeping it real about what it really takes to succeed. And at this point in her career, she's learned to embrace products that actually make her life easier, meaning she can run between her NoHo apartment with her four adorable kids and La Ligne's offices without adding anything else to her incredibly long to-do list. That includes everything from a salty, CBD-infused bath at the end of the day, to her long-standing beauty hero, the Laura Mercier Translucent Loose Setting Powder. It's the perfect thing for setting your makeup and keeping unwanted shine at bay, whether you're a tinted-moisturizer girl or a fan of the full face beat—especially when you factor in the product's 12-hour wear.
From her early mornings (usually at Tracy Anderson), to putting out fires around the brand's offices, to what's next for La Ligne, this is how Melling manages to get it all done.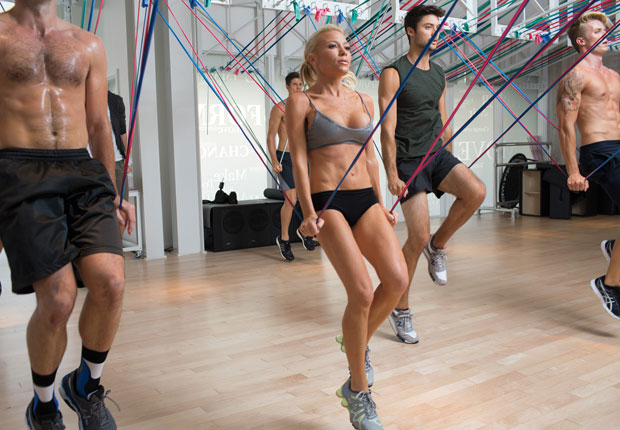 What an "average" day means:
"Every day looks different, but there's a pattern. Usually the household is up at 6:30 AM. There's no need to set my phone alarm because I have plenty of children to wake us up. I work on getting them dressed and getting them started with breakfast. I have a babysitter that's there in the morning who helps. Then my husband comes home, and we pass the torch; he finishes breakfast with them and takes them to school, while I work out.
"I go to Tracy Anderson. I love the sweat, the music, everything. I come back home, quickly shower, turn back around, and take the 6 down to Canal Street. Then I get a coffee at Office Coffee in the Canal Street Market. Our office day starts at 10:00 AM and usually goes until 7:00 PM.
Learn about Meredith Melling's daily activities below.
Categorized under Press