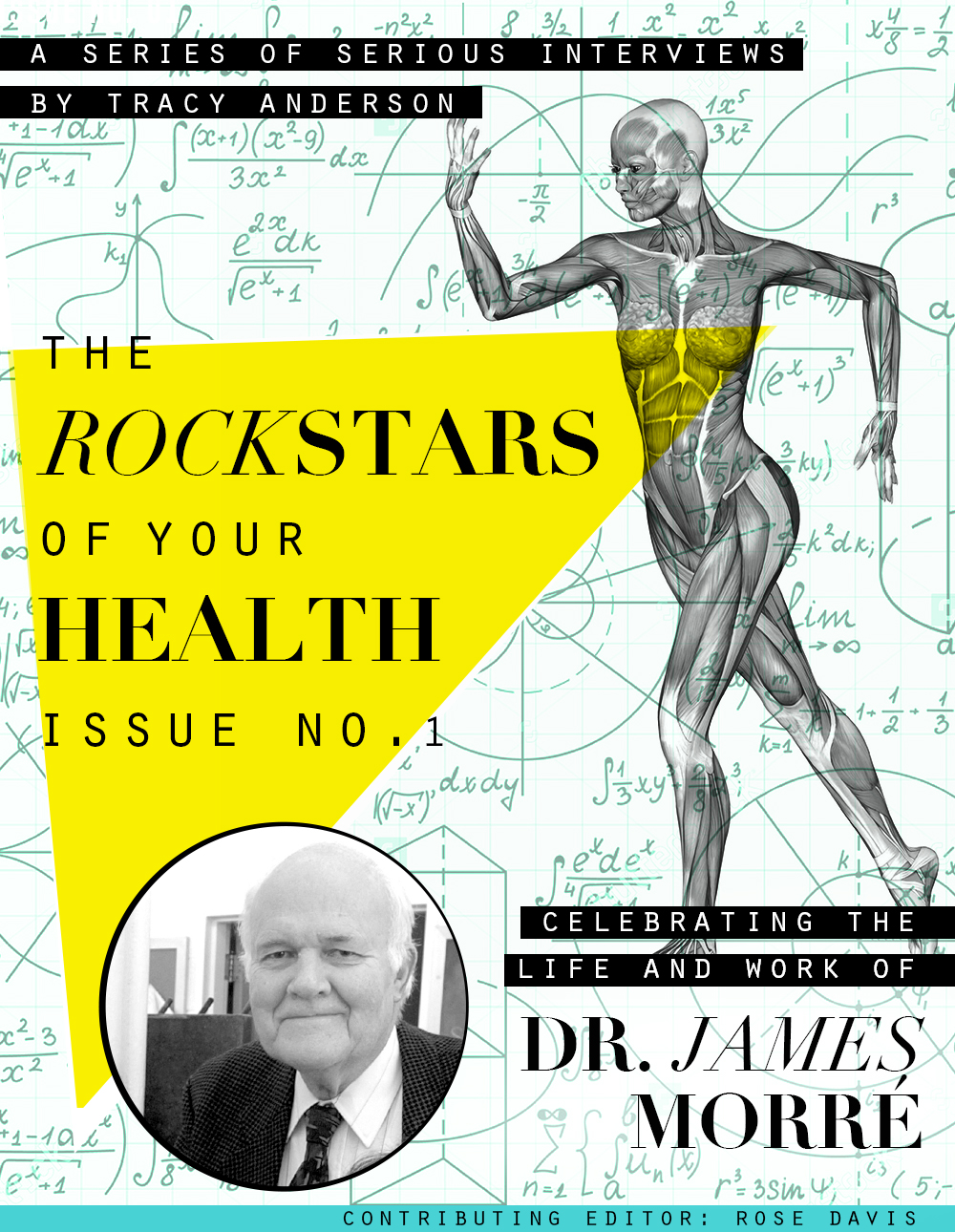 Save
"Children are to be seen and not heard," my teacher barked, trying to silence us with an old proverb as we lined up for recess one day. I vividly remember how in that instance, I felt like I lost my voice, a voice that I was beginning to sense might be of true benefit to those around me.  Even at age 10, I was starting to feel that the thoughts and feelings I gleaned from my observations could be turned into something that could help those around me.
For the past 17 years, I have been dedicated to advocating for people's total health through balance and connection to themselves. I feel that the world we live in today has made so much progress, but I am not afraid to say there is still a long way to go.  We unfortunately live in a world where promoting a "healthy lifestyle" now has less to do with wellness and everything to do with making money. There is corruption in even the most trusted of marketing campaigns that claim you can drink a totally natural drink and "Be Like Mike."  We don't know what to believe and how could you blame us. We are too comfortable wrapped in denatured comfort to consider the things out there that might make us uncomfortable. It is pretty sad that we have to fight to know what goes into the food we eat, or that the cancer-curing industry is worried about battling against a 158 billion dollar a year industry if they find a cure, or that a young scientist who might have hit a breakthrough can't change his research because he might lose funding. Being the health advocate that I have been for so many years, I am not afraid of feeling uncomfortable if that means exposing a truth. I want to share with you the people that I believe you really need to hear from.

I am so thrilled to be launching my latest series of newsletters: The Rock Stars of Your Health.  As a 41 year-old mother of a male-feminist 17 year-old son and a bright-eyed bright-minded little girl, I want to see substance behind those who we deem a star or celebrity. I bring to you the people that care about the people, don't fear the truth, and honor one another's work as well as the works of those before them.  These Rock Stars will make your life rich with real knowledge about what a Life-Giving Lifestyle really means.  They can not only change your life but also save your life. Their progress is the result of real dedication and servant leadership and has the ability to unblock roadblocks on the path to improving our health. It is going to take a coming together of the great minds to lead us towards healing our world and preserving the earth and humanity. These are your passionate advocates that have the ability to make the world a better place for all of us.
Save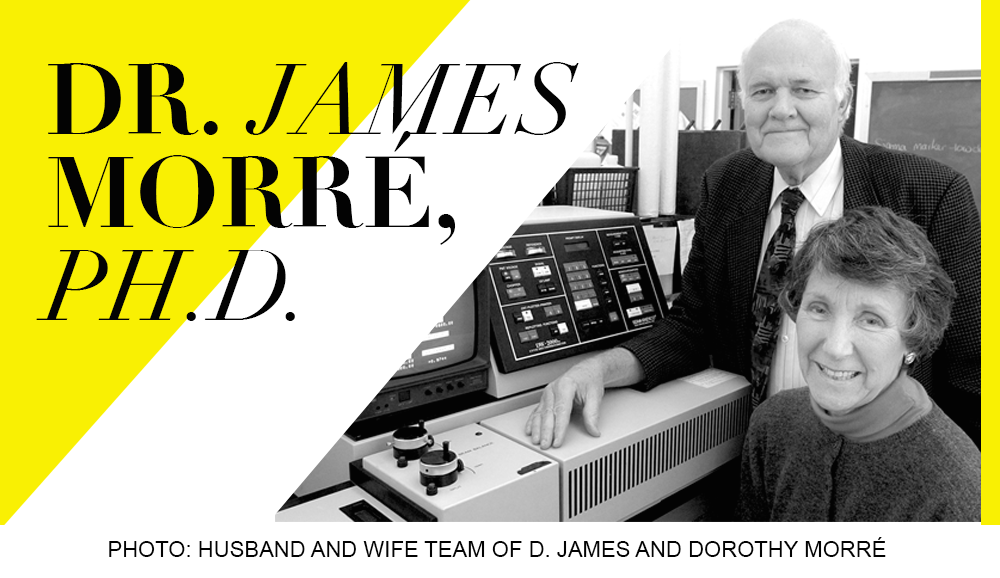 Dr. James Morré was a gifted and distinguished professor of medicinal chemistry at Purdue University and a member of the Purdue Cancer Center. His lifelong devotion to cancer research resulted in his profound discovery of the tumor-associated protein, ENOX2. His most notable breakthroughs (CAPSUL-T and the ONCOBlot Test) have provided a groundbreaking way to both sensitively identify this cancer-indicating protein and prohibit further cancer growth in a noninvasive and natural manner. They also resulted in his being selected as Dow Distinguished Professor at Purdue University from 1986 to 2009 and for the position as CEO and Director of Research at MOR-NuCo, Inc. beginning in 2011. We honor his dedicated achievements that will surely impact health for years to come.
---

On June 16th, the world and the medical industry lost a great man. A daring scientist and innovative pioneer, Dr. James Morre devoted his life to researching and developing a more effective prevention of cancer. Cancer is the plague of our generation, affecting 12.7 million people (and 7.6 million fatally) each year and the current best treatment options surgery, chemotherapy and radiation, are highly invasive and toxic to our bodies.  Dr. Moore was one of the first to reject this norm, leaving us a gift in his wake: the ONCOblot test.
This diagnostic test can detect cancer as early as Stage 0 by identifying the presence of ENOX2 proteins, which only exist on the surface of malignant cancer cells. The visual result of this highly sensitive blood test can differentiate between different forms of ENOX2 protein produced depending on the tissue of these proteins' origin, which paves the way for enormous progress in highly specific cancer detection and differentiation. Early detection, perhaps even before a tumor has metastasized, allows for earlier intervention that is gentler and non-toxic and lets us rid the cancer while still leaving our bodies in their most natural state.
Why hasn't such a non-invasive test been integrated into our medical system as a fundamentally readily available option for cancer patients worldwide? We have been conditioned to accept a prescriptive system. Doctors are taught to treat symptoms of disease with medicines and drugs. While such a system is profitable to the doctor, these options are costly and, in the case of radiation treatment, toxic to the patient. Preventative measures, like the ONCOblot test, would diminish the need for toxic treatments, which although disadvantageous to the oncologists, would provide undeniable benefits to the patient and health of our population.
Let us embrace what these enhancements can do thanks to a brilliant man for his discoveries that have the ability to move us forward in fight against both a detrimental disease and taxing treatment options. I firmly stand behind the statement "knowledge is power" and I hope it has become clear that the knowledge this test provides is truly powerful for your health. I highly encourage you to start a dialogue with your primary care physician about taking this revolutionary test.
I had been admiring Dr. Morré's dedicated work for some time, but I owe a thanks to Dr. Ana Casas who kept me updated at the forefront of Dr. Morré's astounding progress. I also would like to thank Dr. Morré's grandson, Nick Miner, who graciously completed the succeeding Q&A on Dr. Morré's behalf. His humbling and uplifting words provide compelling insights on the process by which Dr. Morré unlocked such important discovery about a life threatening disease.
Save
Save

Save
WHAT INSPIRED HIS FOCUS ON RESEARCHING CANCER DETECTION?
Dr. Morré was always driven by discovery; answering questions and working through problems was a huge passion. His captivation with cancer research really started from his love of plants. Growing up the only son of two teachers in rural Missouri, Dr. Morré was fascinated with how plants grew. He would regularly observe plants in nature, learning everything he could, and in fact he grew a small vegetable garden for over 75 straight years.
Just before college, he was given the opportunity for summer work spraying a herbicide on weeds. Observing how the chemical forced these plants to grow uncontrollably until they eventually died was the spark for his young mind. He was determined to learn and discover as much as he could on the mechanism that drove that unregulated growth. This was truly the start of his cancer research.
IT TAKES MOTIVATION TO BE A PIONEER IN THE MEDICAL FIELD. HOW DID HE OVERCOME PEOPLE NOT BELIEVING HIM? HOW DID HE FIND HIS FOOTING IN THIS UNCHARTERED TERRITORY (ESPECIALLY WHEN LEADING A TEAM)?
Dr. Morré certainly encountered his fair share of resistance. Dr. Morré was not in this field for prestige, or recognition. His motivation was simply to make an impact on people's lives and to find a way to answer a question with science. How does cancer work and what can be done about it? I would not say that leading a team and starting a company was natural for Dr. Morré. He loved this work so much that he would probably have preferred being able to participate in everything, but what he may not have realized is that his drive and work ethic was such a motivation to his team that he left many dedicated colleagues and employees in his wake. Every day was Monday for Dr. Morré. For him this was not work, it was his life.
DID HE HAVE SOMETHING IN MIND THAT HE WAS HOPING TO FIND WHEN HE SET OUT RESEARCHING?
Yes – he wanted to understand how the herbicide he had used and observed as a young man killed plants. What was being instigated chemically that caused them to grow out of control? This early question shaped the direction of his work.
WHO WERE HIS GREATEST ADVOCATES?
There are certainly a large number of people who stood by Dr. Morré and helped him throughout his career or at various stages. The most noteworthy would Dr. Dorothy Morré, his wife. Dorothy shared in his research and is a fantastic scientist in her own right. She provided significant contributions to the work being done and helped raise three fantastic children of their own. Of course the hundreds of research assistants, employees and friends that have supported these efforts cannot be overstated, but Dorothy demonstrated the meaning of support and love and without those pillars these discoveries would never have been realized.
DID HE RUN INTO SETBACKS DURING HIS RESEARCH? HOW DID HE OVERCOME THESE?
Certainly he did but in my life I never heard him lose faith in the work. Like many researchers finding funding is always a constant battle. Dr. Morré ended up self-funding lots of the work that he did. He believed in what he was doing; he knew the consequences of the work. Spending their own money when circumstances called for it was never a hesitation.
WERE THE OUTCOMES HE DISCOVERED THE ONES HE WAS EXPECTING?
Dr. Morré had the ability to understand biochemistry at a truly elite level. This aided in his drive to answer questions and solve problems. Dr. Morré was a true scientist. He was more focused on answering questions than creating outcomes. In that way, I believe he was able to answer the questions that he had contemplated so long ago. Is there a shared link that combines the many types of cancer? Can this be detected? Can what is detected be differentiated? Are we able to find it early in disease progression? All of these questions he was able to answer.
WE KNOW DR. MORRÉ MADE GREAT STRIDES IN THE HEALING OF EARLY-DETECTED CANCER, BUT DID HE EVER CONSIDER HOW TO HELP THOSE HAVING PROGRESSED INTO FURTHER STAGES?
Dr. Morré has investigated what can be done with late stage cancer patients. However, he believed the only way to truly beat cancer with significant impact is to find it early, when the disease is at its most vulnerable. Most of his work was focused on this premise.
 WHEN DID HE FEEL LIKE THE GREATEST STRIDES WERE BEING MADE? WERE THERE TIMES WHEN HE FELT LIKE HE HIT A WALL AND HOW DID HE MOVE FORWARD FROM THESE?
Dr. Morré was in his element when he was answering a question. There were times when big questions were answered. I wish I could have been there when he discovered that it was possible to differentiate the tissues that the bio marker came from. I imagine that was an amazing feeling for him.
Save
Categorized under Blog