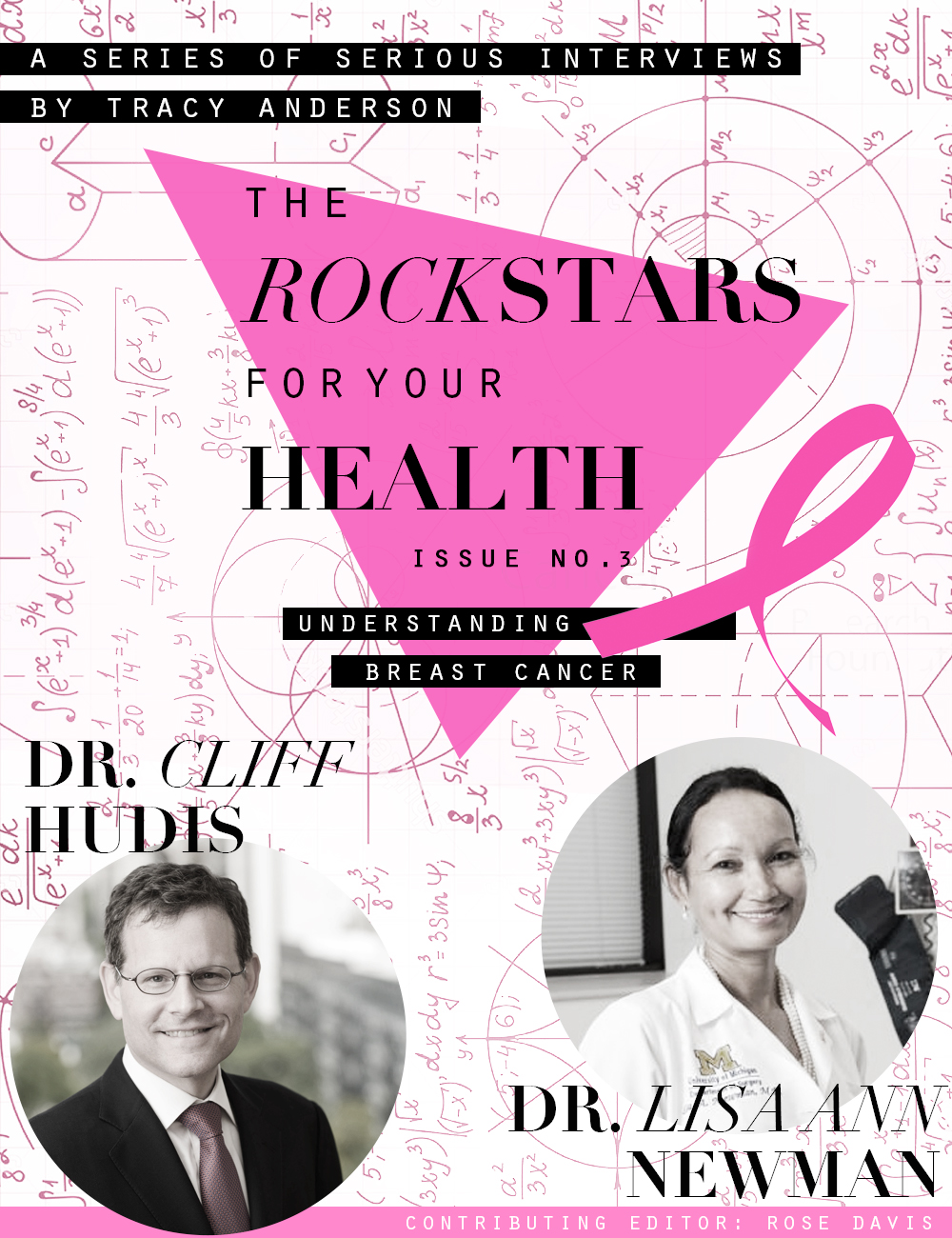 With no warning at all, women, men, and children are diagnosed with cancer every second of the day, a major health issues with no sure-fire prevention or cure. It is the plague of our lifetime that has exponential effects and will need real dedicated focus to find a remedy for. What can we do? Why should we help support if we haven't been affected?
Maria Baum's story touched me so deeply. A mother of four in perfect health and an achiever in a class of her own, she was diagnosed at age 42 with breast cancer. With no family history of the disease, she had to find the tools to stay connected to herself, keep her chin up, show up to her achievements as a woman who had worked hard through business school at Wharton to join the trading room floor in a major career and to her responsibilities as a mother too. Upon her diagnosis, she uprooted some of her deepest entrenched habits. She began to choose foods that nourished her body instead of just feeding it and took up paddle boarding to get herself moving. She became dedicated to living to her fullest and being the healthiest she could be, with a smile on her face the whole time. And she didn't even stop there. Upon finishing fighting for herself, she started fighting for others. She has become an advocate for furthering research and progress on this disease and now hosts an annual Paddle Party for Pink to raise awareness and money for the Breast Cancer Research Foundation to fund further research projects. Maria Baum is truly beautiful on the inside and out, living in a way that is not only grateful and mindful but also life-giving, uplifting, and inspiring.
Save
Save
Save
Save
Save
PHOTO: TRACY ANDERSON AND MARIA BAUM, CEO OF TRACY ANDERSON
Please join me and join her in support of fighting this disease at the event of the summer: the Hamptons Paddle and Party for Pink and help me help these Rock Stars for Breast Cancer research find a cure. The event features both paddle-boarding with water warrior Laird Hamilton and a full night of dancing with Gwyneth Paltrow, Maria Baum and I (and don't forget all time dance hit king Nile Rodgers and serious spin master DJ Brendan Fallis!) Come with us early, come with us late, or even better, come for the entire day all designated to raising serious funds for seriously focused minds!
As we are hoping you have learned from the interviews our Rockstars this week, getting moving and eating healthy can help with cancer prevention and is SO important for your overall health! This challenge is going to get you doing just that while also showing that you've got each other's backs. In honor of all of those who have lost someone or personally suffered from breast cancer, lets come together for 8 days in the name of breast health to raise awareness, show support and promote further research for breast health with our Got Your BREAST Girl Challenge!
Here's how to get involved!

STEP 1: Every day of the contest you must do your daily workout wearing all pink.
STEP 2:  Find a friend or group of friends to find a way to show your support for.
STEP 3: Every day we will give a pink food in honor of breast cancer awareness to incorporate into a healthy recipe to share with your Got Your Breast Girl(s)
Post a pic at the end of your workout in your pink gear as well as a picture of your breast cancer friendly meal with #HAMPTONSPADDLEANDPARTYFORPINK for a chance to a win a ticket to our Paddle for Pink event and a Vitality Week!
Loving all of you,
Save
Save
Save
Save
Save
I have had the honor of being in the presence of Dr. Cliff Hudis several times. He is a man who absolutely embodies the energy of a Jedi master and I am convinced that the strength within him could certainly power him to find a cure for breast cancer (if not cancer as a whole.)  He has been a BCRF Grantee since 2004 and serves currently as CEO of the American Society of Clinical Oncology. He has conducted extensive research on developing novel drugs for breast cancer treatment and most recently on the link between obesity, tissue inflammation, and breast cancer incidence and outcome. He is brilliant, centered, focused and candid about where we are and where and how to get where we need to be and his work is pushing us forward in our research on cancer prevention.
---
Save
Save
Save
Save
WHAT INSPIRED YOU TO FOCUS YOUR RESEARCH ON BREAST CANCER?
I was driven to this area of research by the desperate need to improve care, the promise of exiting science, and the passion of a fantastic mentor (Larry Norton).
WHERE DO YOU THINK THE MOST PROMISING PROGRESS IS BEING MADE IN BREAST CANCER.. (RESEARCH, PREVENTION, CURE)?
Progress happens across the spectrum. Treatment has progressed faster in terms of palliating advanced disease and preventing recurrence after surgery but the greatest long term opportunity may lie with prevention research. The tools to translate prevention from the laboratory to the clinic are still being developed but this is an exciting opportunity.
WHAT HAS YOUR MOST CURRENT RESEARCH FOCUSED ON?
For the past few years my team has focused on the complex interplay of obesity, inflammation, and cancer risk. But we also study all aspects of treatment.
HAS YOUR RESEARCH FOCUSED MORE ON PREVENTATIVE OR CURATIVE TREATMENT? DO YOU THINK ONE IS MORE EFFECTIVE THAN THE OTHER? HOW CAN THEY IMPACT EACH OTHER?
It is all important. Lowering the overall disease burden through prevention is critical but treatment matters acutely for everyone who is diagnosed. Obviously, with significant success in prevention the overall need for treatment would be reduced. But we are not there yet.
HOW CLOSE DO YOU THINK WE ARE TO FINDING A CURE FOR BREAST CANCER?
There may not be one cure. There are several or many diseases covered by the term "breast cancer" and we can probably prevent, treat and cure them to different degrees both now and in the future. In the end, long term control with non-toxic treatment could be as important as "cure". It is about how well we can live!
CAN YOU EXPLAIN THE CORRELATION YOU HAVE FOUND BETWEEN OBESITY AND DIET AND BREAST CANCER? DO YOU THINK HEALTHIER DIET AND WEIGHT LOSS IS INFLUENTIAL ENOUGH THAT IT CAN BE CONSIDERED A PREVENTATIVE MEASURE FOR SUCH DISEASE?
In general terms obesity is associated with increased risk of many cancers including post-menopausal breast cancer. It is also associated with worsened outcomes.  At the same time, while it is appealing to argue that calorie restriction or weight loss will improve these risks, that is something we still have to prove.
YOU POINT TO DIET AS THE FACTOR INFLUENCING OBESITY AND CONSEQUENTLY BREAST CANCER ONSET, BUT WHAT ABOUT FITNESS? DO YOU THINK REGULAR EXERCISE MIGHT HAVE THE POTENTIAL FOR PREVENTION?
We are studying this actively. It certainly is appealing. But before we can state medically that this is true we need some evidence just as we would demand for a new drug or surgery. We are trying to get this. At the same time, there are so many other great reasons to choose to be fit that perhaps we don't need to narrowly associate it with a breast cancer benefit to encourage everyone to exercise!
YOUR RESEARCH POINTS TO OTHER CAUSES OF BREAST CANCER SUCH AS BREAST INFLAMMATION, AND POST-MENOPAUSAL HORMONE CHANGES. DOES THIS SUGGEST THERE MIGHT BE OTHER WAYS TO IDENTIFY BREAST CANCER EARLIER ON?
There may be ways to identify other risks for sure! We are working on this now.
WHAT WOULD YOU RECOMMEND AS THE TOP 3 HEALTHIEST PREVENTATIVE MEASURES AGAINST BREAST CANCER?
In contrast to tobacco associated cancers where we can point to cigarettes, prevention is far more challenging in breast cancer. Even the risks we are discussing here don't rise to the impact of tobacco and lung cancer. That said, we can recommend in general that avoiding weight gain and maintaining a fit lifestyle. But very few women with breast cancer can ever really know why they as individuals were diagnosed and we never want to create a false sense of personal responsibility for this diagnosis.
I HAVE HAD THE PLEASURE OF MEETING YOU AND STANDING IN SUPPORT OF YOUR WORK THROUGH THE HAMPTONS PADDLE AND PARTY FOR PINK ANNUAL FUNDRAISING EVENT AND PEOPLE LIKE MY PARTNER AND FRIEND, MARIA BAUM WHO ARE SURVIVORS AND HAVE TURNED INTO FUNDRAISING ADVOCATES FOR FINDING A CURE. HOW IMPORTANT ARE THESE INDEPENDENTLY RAISED FUNDS FOR CANCER RESEARCH? WHERE DO YOU BELIEVE IT IS MOST BENEFICIAL FOR DONATED FUNDS TO GO THAT IS MOST HELPFUL FOR BREAST CANCER RESEARCH AND WILL MOVE US MOST EFFECTIVELY TOWARDS CURE?
Every dollar that supports cancer research can make a difference. Learnings in one area, like breast cancer, can inform treatment and prevention in another, like colon cancer, even when that was not the intent. The Breast Cancer Research Foundation has been a leading example of a lean, efficient, research-focused organization that enables creative investigators to pursue practice-changing work. This is critical and improves care around the world!
Dr. Lisa Newman is a surgical oncologist who currently serves as the Director of the Breast Oncology Program for the multi-hospital Henry Ford Health System and the HFHS International Center for the Study of Breast Cancer Subtypes. Her impressive, innovative and groundbreaking work focuses not only on researching ethnicity-related variation in breast cancer (specifically triple-negative breast cancer which she has researched extensively in Ghana), but also treatment using special surgical techniques and studies on breast cancer risk, evolution, management, and outcome in normal and high-risk patients. She has held leadership roles with many prominent academic and advocacy organizations and is a recipient of several prestigious awards for her work that is making very real meaningful strides in breast cancer research in areas that many have not thought to pursue.
Save
WHAT INSPIRED YOU TO FOCUS YOUR RESEARCH ON ETHNIC DISPARITIES IN BREAST CANCER?
My career in medicine began more than twenty years ago, as a general surgeon working in the robustly-diverse community of Brooklyn, New York on staff with the State University of New York Downstate Medical Center. During my seven years as a general surgeon I became particularly intrigued by heart-breaking observations of breast cancers presenting disproportionately as aggressive, bulky tumors in young African American women.
In hopes of being able to focus my career on addressing, understanding and hopefully identifying strategies of eliminating these disparities, I decided to pursue fellowship training in surgical oncology at the University of Texas M.D. Anderson Cancer Center. My career has been dedicated to the management of breast cancer ever since, with a primary research focus on the study of breast cancer disparities related to tumor subtypes and racial-ethnic identity.
CAN YOU EXPLAIN BRIEFLY WHAT TRIPLE NEGATIVE BREAST CANCER IS AND WHY IT IS HARDER TO IDENTIFY AND TREAT?
Breast cancer is not one single disease process; it is actually comprised of several tumor types that have different degrees of aggressiveness, and that require different types of treatment. When we refer to the concept of precision medicine in breast cancer, we are alluding to the fact that the breast tumors of individual patients must to be characterized as to the most detailed extent possible, so that we can tailor the treatment plan accordingly. The goal of the individualized treatment plan is precisely target tumor biology while avoiding overtreatment and unnecessary exposure to the toxicity of ineffective treatment.
The high majority of breast cancer patients will require surgery to control or eliminate disease in the breast itself as well as in the glands or lymph nodes of the underarm area.
However many breast cancer patients will also require medical treatments to sterilize cancer cells that are hiding in other organs of the body such as the liver, lungs, or bones- this is what we call distant organ micrometastatic disease. When left untreated, these micrometastases can damage body organs and they result in the life-threatening risk of breast cancer.
In any breast cancer biopsy, we will typically apply special stains to analyze particular biomarkers (proteins) that are useful in planning the medical (systemic) treatment for each patient. The three commonly-used biomarkers are the estrogen receptor, the progesterone receptor, and the HER2/neu marker. Advances in breast cancer research have yielded extremely effective medical treatments that target cancers that are positive for the estrogen and/or progesterone receptors. We also have powerful treatments that target the HER2/neu-positive breast cancers.
Triple negative breast cancers are the tumors that do not express any of these three markers. We do not have readily-available targeted therapies for triple negative breast cancer, but this is an area of active ongoing research. Triple negative breast cancers can however, be treated with general chemotherapy, which will kill any rapidly-dividing cells in the body. Triple negative breast cancers also tend to be biologically more aggressive, and we therefore tend to have a relatively lower threshold for recommending chemotherapy to patients diagnosed with this pattern of disease.
WHY DOES THIS TYPE OF BREAST CANCER AFFECT DIFFERENT ETHNICITIES DIFFERENTLY?
Yes. Triple negative breast cancers are twice as common in African American women compared to White American women. However it is important to also note that triple negative breast cancer account disproportionately for breast cancer mortality and for the breast cancer burden of young women, regardless of racial-ethnic identity. Triple negative breast cancer is also much more common among women with hereditary susceptibility/predisposition for breast cancer, and so we routinely refer our triple negative breast cancer patients for genetic counseling and testing for BRCA mutations, regardless of family history.
HOW HAS RESEARCHING BREAST CANCER (AND SPECIFICALLY TRIPLE NEGATIVE BREAST CANCER) INCIDENCE IN VARYING ETHNICITIES PROVIDED INFORMATION ABOUT THE DISEASE AS A WHOLE?
In the past, it was commonly assumed that the higher breast cancer mortality rates seen in African American women were completely explained by socioeconomic disparities. Disproportionately higher poverty rates in the African American community undoubtedly results in barriers to optimally accessing the health care system and contributes to breast cancer outcome disparities, but socioeconomic inequities do not account for the entire problem. Now that we have confirmed the increased frequency of triple negative breast cancer among African American women, it is clear that race/ethnicity-related variation in tumor biology are important factors as well.
We are now learning that triple negative breast cancers represent a diverse spectrum of triple-negative subtypes as well, and the effort to develop effective targeted treatments for these tumors requires a comprehensive characterization of these cancers in diverse patients.
Lastly, precision medicine initiatives also involve developing strategies for being more precise in making cancer screening recommendations. As we learn more about the burden of different breast cancer subtypes in diverse population subsets, we may be able to incorporate this information into meaningful recommendations regarding breast cancer screening.
IN STUDYING THE GENETIC DIFFERENCES BETWEEN AFRICAN AMERICA, AFRICAN AND CAUCASIAN WOMEN, HAVE YOU COME ACROSS OTHER DIFFERENCES BETWEEN THESE ETHNICITIES THAT MIGHT POINT TO MORE DISPARITIES (OTHER THAN TNBC INCIDENCE)?
My work in Ghana Located in western sub-Saharan Africa) has demonstrated that triple negative breast cancers are even more common in this population subset, accounting for more than half of the breast cancers. In contrast, our preliminary findings from looking at breast cancer in Ethiopia (located in east Africa) reveal a different pattern, where the prevalence of triple negative breast cancers is low. We believe that these divergent breast cancer patterns are explained by patterns of shared ancestry. The colonial era trans-Atlantic slave trade resulted in forced migration of west Africans to the United States; in contrast, much of the slave trade from east Africa traveled further east, toward Asia. African Americans are therefore more likely to have significant degrees of shared ancestry with Ghanaians compared to Ethiopians.
DO YOU THINK ETHNIC DISPARITIES MIGHT EXIST FOR OTHER CANCERS TOO?
This is certainly possible, but the etiology of disparities for different cancers is likely to have a diverse explanation. Different factors may contribute to varying degrees.
YOUR WORK IN ADDING GHANAIAN TISSUE SAMPLES TO THE UNIVERSITY OF MICHIGAN MULTI-ETHNIC BREAST REGISTRY ESTABLISHED HUGE STRIDES TOWARDS MAKING IT A MORE COMPLETE DATABASE. HOWEVER, DO YOU THINK THERE ARE STILL THINGS THAT WE ARE MISSING?
I look forward to expansion of this dataset. I recently relocated professionally to assume my current position as Director of the Breast Oncology Program for the multi-hospital Henry Ford Health System, based in Detroit Michigan. With this new role I also serve as medical director for the newly-created International Center for the Study of Breast Cancer Subtypes (ICS BCS), a research program that will support our expansion efforts. The mission statement for the ICS BCS is "To reduce the global breast cancer burden through advances in research and delivery of care to diverse populations worldwide".
WHAT DO YOU HOPE YOUR RESEARCH WILL ACHIEVE? WHAT DO YOU THINK YOUR REMARKABLE DISCOVERIES MIGHT RESULT IN?
This research is extremely gratifying because of its potential for advancing insights regarding the pathogenesis of triple negative breast cancer as well as the biologic determinants of breast cancer disparities, and also because these international research efforts allow us to invest in the breast cancer treatment resources of low and middle-income countries. Our international Center efforts involve academic and training exchange programs, provide treatment supplies, and feature regular multidisciplinary tumor board conferences via telemedicine.
WHERE ARE THE MOST PROMISING ADVANCEMENTS IN BREAST CANCER RESEARCH ARE BEING MADE? WHERE DO WE NEED TO FOCUS OUR EFFORTS? WHAT STILL NEEDS TO BE RESEARCHED? WHAT DO WE NEED TO KNOW MORE ABOUT?
Translational research to advance targeted therapy for breast cancer and improved methods of breast cancer screening/early detection are critical. We also need to better understand how to prevent breast cancer through lifestyle as well as medicinal approaches.
FROM YOUR RESEARCH AND APPLICATIONS OF SKIN-SPARING MASTECTOMY AND LYMPHATIC MAPPING/SENTINEL LYMPH NODE BIOPSY, IN WHAT CASES DO YOU BELIEVE THESE THE MOST EFFECTIVE TREATMENT OPTION? WHAT MAKES THEM MORE ADVANTAGEOUS?
At this point in time, the vast majority of breast cancer patients still require surgery to manage the disease in the breast and the axillary/underarm lymph nodes. Even in the most talented and experienced of surgical hands, these interventions are associated with some disfiguring and long-term effects. The skin-sparing mastectomy allows us to enhance the cosmetic results of immediate (single-stage) breast reconstruction, and some patients will even be candidates to preserve the entire breast skin envelope, including the nipple. Lymphatic mapping and sentinel lymph node biopsy allows us to perform less extensive surgery to evaluate the lymph node/glands of the underarm/armpit area, which dramatically reduces the risk of long-term side effects such as lymphedema (where the arm has a tendency to become swollen). The benefits of these surgical advances are strengthened in patients whose cancers are detected at early stages.
WHAT WOULD YOU RECOMMEND AS THE TOP 3 HEALTHIEST PREVENTATIVE MEASURES AGAINST BREAST CANCER?
1. Maintaining a physically-fit, active lifestyle with a balanced diet and avoid excessive alcohol intake.2. Adhere to a breast health awareness regimen that includes yearly mammography beginning at age 40 years; for high-risk women (with a strong family history of breast and/or ovarian cancer) mammography may be necessary at even younger ages, or may need to be supplemented by screening breast magnetic resonance imaging (MRI).3. Be an advocate for breast health in your family and in your community!!!!
HOW IMPORTANT ARE INDEPENDENTLY RAISED FUNDS FOR CANCER RESEARCH? WHERE DO YOU BELIEVE IT IS MOST BENEFICIAL FOR DONATED FUNDS TO GO THAT IS MOST HELPFUL FOR BREAST CANCER RESEARCH AND WILL MOVE US MOST EFFECTIVELY TOWARDS CURE?
Philanthropic support for breast cancer research and to promote breast health in the community is HUGELY important. It is extremely time-consuming and difficult to compete successfully for research grant funding, and these mechanisms are especially challenging when it comes to the most vulnerable populations, such as minority racial/ethnic groups and the socioeconomically-deprived communities here in the United States as well as abroad/internationally. However it is imperative that we include ALL patterns of diversity in our breast cancer research if we are going to be successful in comprehensively and definitively eliminating the threat of breast cancer.
WHAT INSPIRED YOU TO OPEN THE BEAUTY APOTHECARY?
I have had a love of plants and nature, as well as skincare and fragrance, my whole life.  I am proud to introduce a shop that combines these loves and offers products that are safe for us and for the earth, while still being luxurious.
I have a BS in Plant Science from Cornell University and for the last 20+ years I have owned and operated a houseplant care and design business serving residences in the Hamptons of NY from Westhampton to Montauk.  I have been fortunate to bring the outdoors inside for some of the most beautiful homes in the country and have built many wonderful client relationships.
In April 2015, I was diagnosed with breast cancer. I immediately started looking for better ways to take care of myself. I knew there were ways to improve my diet and exercise and those steps were taken. But one thing I was reminded of was that our skin is our largest organ. We rely on it as an important immune defense barrier and as an aid to eliminating waste. Since it also absorbs what you put onto it, I took a better look at what I was using and was surprised to discover all the chemicals I was putting into my body through my skin everyday. I was happy to toss everything and start fresh. However, while I found wonderful products to use, I was only finding them online. I love all things relating to skin care and scent and I missed being able to go into a shop and feel, smell and try all these products. I decided once my treatments were finished I was going to open a brick and mortar business where people could discover these products hands on and get face-to-face interaction. I took my time, spending my year of surgeries and treatments to research and try products and in July opened a shop full of what I loved best.
HOW DID YOU DECIDE WHAT TO INCLUDE IN YOUR SHOP?
We offer what I like to call  "Luxe Clean Goods for Beauty Body & Home." In addition to meeting our standards for ingredients and efficacy, everything has to smell wonderful and feel luxurious.  I wanted it all to be aesthetically pleasing, so I chose product lines that will look good in your bedroom, bathroom, and guest room!
WHAT INGREDIENTS DO YOU TRY TO STAY AWAY FROM AND WHY?
WHAT ARE THE NEGATIVE EFFECTS THAT THESE SUBSTANCES CAN HAVE?
The Beauty Apothecary offers multiple product lines of skincare, hair care, scents, beauty and aromatherapy but only those that are free of parabens, petroleum, phthalates, silicones, pesticides, synthetic fragrances & dyes, PEG, propylene & butylene glycol and other carcinogens.  These ingredients can have many negative effects such as hormone disruption, reproductive toxicity, cancer, allergic reactions and skin irritations.
ARE THERE SPECIFIC THINGS YOU ARE "LOOKING FOR" IN YOUR BEAUTY PRODUCTS AND WHY?  
I believe all beauty products should enhance your beauty from within.
It shouldn't be about putting things on to cover our skin, it should be about putting things on that nourish and enhance our face and body. Traditional beauty products that rely on chemicals and synthetic oils seal the skin with a non- breathable barrier that clogs pores and suffocates the skin and encourages pre-mature aging. However, beauty products filled with plant based ingredients and essential oils that allow the skin to breathe and balance oil production, actually improve the health of our skin and restore our natural radiance.
WHAT ARE SOME OF YOUR FAVORITE PRODUCTS AND WHAT DO YOU LOVE MOST ABOUT THEM?
I love my One Love Organics Vit C serum because it helps my melasma, Hynt Beauty's mascara because it makes even my post-chemo lashes look like I'm wearing false lashes and leila lou fragrance from by Rosie Jane because it smells like my favorite flowers. I love that I can wear a scent without worrying about any hormone disruption!
WHAT IS ONE SURPRISING THING YOU CAME ACROSS AS YOU STARTED TO REALLY PAY ATTENTION TO THE CONTENT OF THE PRODUCTS YOU ARE CHOOSING?
I never knew that synthetic fragrance was an endocrine system disruptor!  Our endocrine system is made up of the glands that release the hormones that regulate our developmental, reproductive, neurological and immune functions.  Once I learned that, it opened my eyes to what the other chemical ingredients that were in my everyday products and what they were doing and I found better working and safer products.
AND THESE PRODUCTS WORK JUST AS WELL AS THE OTHERS?!
Even better.  Because these products are rich in antioxidants, vitamins and minerals they heal and restore damaged skin cells, combat premature aging, prevent acne breakouts and hyper pigmentation, improve the skin's elasticity and restore the skin's natural radiance.
Categorized under Blog