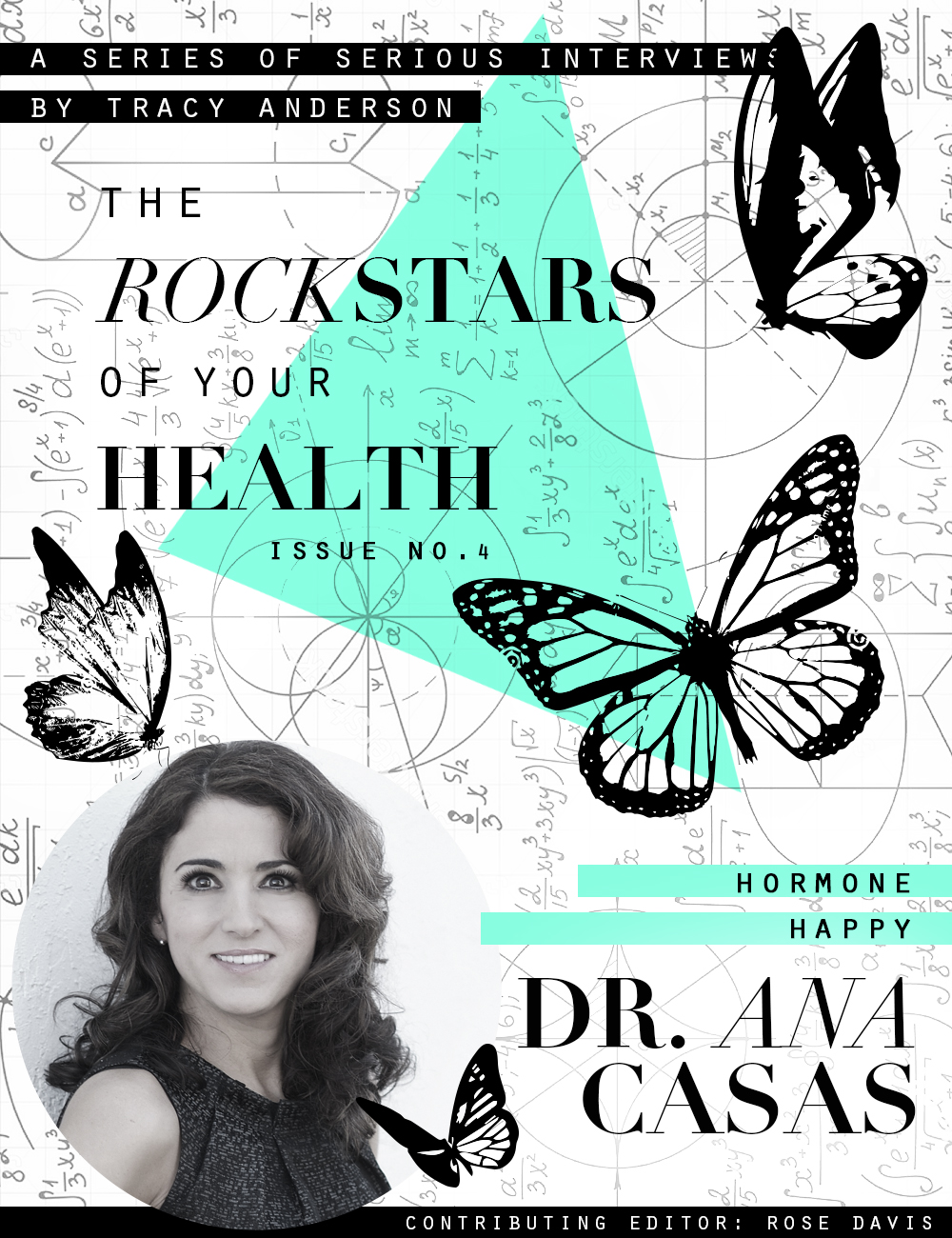 Save
Save
Just as I don't believe in the concept of "spot reducing" with your bodies, I don't believe that you can "spot heal" with a single drug without understanding how this impacts the rest of the body.  Doctors are healers and I believe some have strayed away from this, enticed by the incentive to be pill pushers. Don't get me wrong, I do believe that there is an appropriate time and a valuable use for medicine under the right circumstances. However, I advocate and support those physicians that are conscious of the whole body effect of drug treatments. Dr. Ana Casas, selected as "Top Doctor" by the International Association of Internists in 2009, is one of those super doctors who is dedicated to practicing awareness, consideration and understanding of the whole person and the whole body to promote Anti-Aging and Regenerative Medicine. I am a big fan of the way that she comprehensively diagnoses and treats her patients of both sexes. She is always eager to learn and refuses to be a passive pusher for pharmaceuticals.
We have 12 very complex systems at work in our bodies and everything we do affects each system to some degree. Dr. Casas is the cowgirl of masterfully roping in one of our most complex systems: our endocrine system, which can affect everything from acne to weight to mood swings. I have seen Dr. Casas improve all of this and more including sex drives, energy, depression, disease and even aging!  I love the whole person approach she takes and her never-ending drive to consistently optimize all aspects her patients' lives. I am deeply inspired by her work and am so excited to share her wisdom with you this week.
Loving all of you,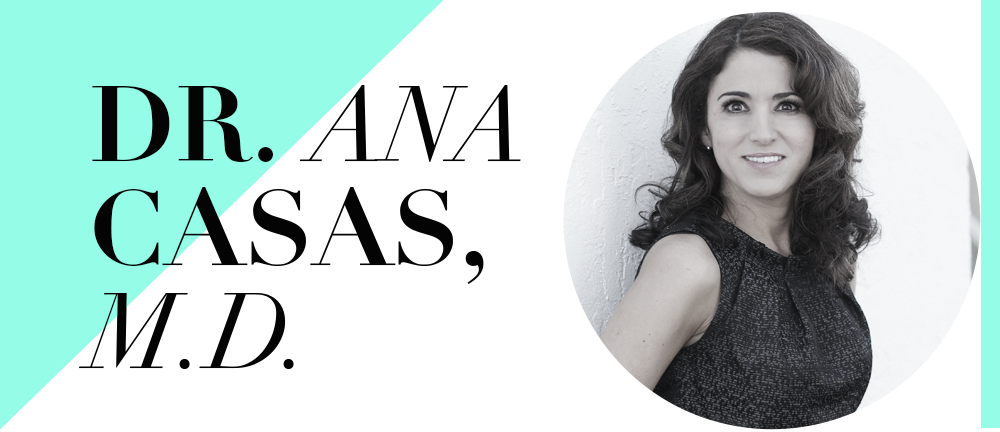 It is such an honor to be interviewed by you, Tracy. I really appreciate the platform that you have created to share this life changing health information with everyone. Before I answer your excellent and well thought out questions, I would like to express my heartfelt gratitude for the daily role that you have played in my life and in my health since I learned about your method in 2008. I would also like to thank Gwyneth Paltrow for not keeping you to herself and instead sharing you and your life changing method with every woman and man in the world. You are both incredible women who inspire all women with your dedication, generosity and your passion for health and for life. I can't imagine my daily life without you Tracy and your life transforming method. My young daughter, Victoria, who is only 12 years old- will never have to trend hop from one form of exercise to another. She will never have to wonder if she is creating a muscular imbalance with her exercise of choice. She will never be lost in the confusing world of diet, exercise and weight loss, that those of us before learning of your method, were lost in for years. For this and for all that you do, I thank you and will be forever grateful. May the information that I share with you and your followers in this interview be of benefit to all who read and apply it  and may it bring happiness and well-being.
---

WHEN YOU THINK OF HORMONES, YOU AUTOMATICALLY THINK OF WOMEN. I HAVE ALWAYS ADMIRED YOUR COMMITMENT TO HELPING MEN UNDERSTAND THEIR HORMONAL SYSTEMS AND HOW BEST THEY CAN BE SUPPORTED.  WOMEN GO THROUGH SO MANY HORMONAL METAMORPHOSES BUT MEN, AS YOU HAVE SO APTLY PHRASED, GO THROUGH A BIG MANMORPHOSIS.  HORMONALLY SPEAKING HOW DIFFERENT ARE MEN AND WOMEN AND THE HORMONAL SHORTS WE FACE?
When I began my private practice in Anti-Aging and Regenerative Medicine 10 years ago, after completing my training in Internal Medicine and practicing the traditional (disease instead of prevention based) way for 10 years, I really thought that the majority of my patients would be women. Early on in my practice, some very savvy and influential men found their way to my office in Atlanta and the word spread that I could help men also. I created the Manmorphosis® program for men to address their needs. Currently, 60% of my patients are men and 40% are women and over a third of my patients are couples.
I really enjoy working with couples because it is very rewarding to watch two people who are going through these life altering changes together restore their health and their relationship in as little as six months of us working together. It usually makes the difference between getting divorced and not getting divorced between the ages of 40 and 50. I joke with my patients that no one is allowed to get divorced until both partners are hormonally balanced and wellness has been restored.
As women, we go through many hormonal changes throughout our lives- monthly, with pregnancy, after pregnancy, in peri-menopause and finally in menopause. We learn to be more in tune with our body and the changes as a result. For men, the hormone changes take place slowly beginning after the age of 35 and a man wakes up one day between the ages of 40 and 50 and realizes something is wrong. Men go through Andropause just like women go through Menopause but women are usually much better prepared than men and seem to have a natural intuition for finding the answers to their health problems. Men don't have monthly cycles like women so it can seem to happen all of a sudden for them even though they have slowly been changing over the years. Things are starting to change for men and there is more awareness that there are solutions to their problems as well. This usually comes as a result of the woman in their lives bringing this to their attention.
YOU HAVE GIVEN SO MUCH GREAT ADVICE OVER THE YEARS AND I LOVE HOW YOU ARE ALWAYS WORKING TO FIND A MORE NATURAL WAY TO FIX IMBALANCES. FOR INSTANCE, YOUR ADVICE TO TAKE A DOUBLE DOSE OF OPTIZINC ® (INSTEAD OF TAKING ACCUTANE ® LIKE SO MANY OF MY FRIENDS) CURED MY ACNE FOREVER!  WHAT ARE SOME OF YOUR FAVORITE SUPPLEMENTS FOR HORMONES AND DARE I SAY "BEAUTY"?
In my practice of medicine, I spend hours researching and procuring the latest advances to help my patients to live longer and happier lives. I always opt for the natural alternatives first that work in tune with the body. When I attended my second Vitality Week with you a couple of years ago you asked me if there were any supplements that I recommended for acne. I noticed that you were suffering from a mild case of hormonal cystic acne along the jawline- the kind that can be so painful and hard to treat.  It is so common in women after the age of 30 and especially in women who exercise.  Other symptoms associated with this hormonal imbalance include excess facial hair- the dreaded chin hairs, hair thinning and weight loss resistance- the little bit of belly fat that remains no matter how much you exercise.
This hormonal imbalance that causes hormonal cystic acne flares happens when the hormone testosterone is converted into dihydrotestosterone (DHT). The DHT level can be too high. The enzyme responsible for this is called 5 alpha reductase. This is the same hormone and enzyme that causes hair loss in men.
I discovered through my research, and it is well documented in the medical literature, that the supplement- zinc 60 mg and copper 600 mcg- as found in 2 tablets of over the counter Opti-Zinc (cost is $4 per month and easily found on amazon.com) is an excellent way to block this conversion and correct this hormonal imbalance. I only recommend this for women who are not of childbearing age, as it should not be taken during pregnancy. All medications, including supplements, should be taken under the guidance of a knowledgeable physician- and this is most important when other medical conditions exist that might not make this or another supplement a good fit for the patient.
When you take zinc 50 mg or more daily, it is always essential to replace copper as this can become depleted when taking zinc at this higher dose for a longer period of time. This is the reason that the zinc and copper are taken together at this dose.
The added benefit is that by keeping more of your testosterone as free testosterone instead of converting it into dihydrotestosterone, it increases desirability- the romance factor. This is the reason oysters (which are high in zinc) have such fame as an aphrodisiac.
My husband is a dermatologist and he could not believe how this simple and effective supplement cured my hormonal acne in as little as a week after I began taking it. It has done the same for all of my female patients that have used it as well. He now recommends it as an alternative for his female patients who are not ready to commit to a more heavy-duty medication, such as Accutane®, and wish to try something more natural for hormonal cystic acne in later adulthood.
When it comes to beauty- Christian Dior said it best, " Happiness is the secret to all beauty. There is no beauty that is attractive without happiness."  Audrey Hepburn also said, "Happy Girls are the Prettiest."  She said, " That for beautiful eyes, look for the good in others; for beautiful lips speak only words of kindness; and for poise, walk with the knowledge that you are never alone. " It is such a simple concept – to learn to be happy and practice it- and yet so profound. You can do everything right – regarding exercise and nutrition- but if you have not learned how to be happy in your daily life- how to smile- no matter what the circumstances- then you will never truly feel or look beautiful. It just does not seem possible.
To improve the appearance of aging skin, I do have some inexpensive and extremely effective supplements that I recommend. The supplement, CoQ10 is a natural antioxidant made by the body and our ability to make it decreases as we age. The brilliant Dr. Dorothy Morre and Dr. James Morre of Purdue University – whose research I have been carefully studying for the past 5 years- discovered three proteins- ENOX1, ENOX2 and ENOX3.  Their discovery revealed the secrets to skin aging, heart health and even cancer.
ENOX1 is a protein that has to do with cell timing- it controls turning things off and on in the cell. It is like the cell's internal clock.
ENOX2 is a protein that is only made by cancer cells. The Drs. Morre performed research for 50 years and developed a test- the OncoBlot ®Early Cancer Detection Test- that can accurately pick up cancer at 2 million cells- the size of the head of a pin- and accurately identify what tissue it is from. They also developed Capsol-T® which has been shown to knock out ENOX2 in 94% of the patients who were found to be positive on the OncoBlot ®Test.  I have been using the OncoBlot ®Test and Capsol T® with my patients for over two years now and it has completely changed my ability to help patients detect cancer early and do something about it.
For skin health and beauty, ENOX3 is the protein that they discovered that has to do with how the skin ages and has added heart health benefits. ENOX3 is a protein that appears in the skin after the age of 30. Their research shows, and it has been confirmed through additional research, that taking CoQ10 100 mg twice a day (every 12 hours) can decrease ENOX3 production in the skin by 70%. According to the research, significant reduction of wrinkle grade- both area and depth- and an improvement in skin condition were observed as a result of the anti-aging properties of CoQ10.  Research has also shown that topical application of CoQ10 1% cream twice a day for three months reduced the depth and area of wrinkles around the eyes.
I recommend both topical and oral CoQ10 supplementation to my patients- both men and women- as the best way to keep their skin looking young. Both are readily available over the counter and inexpensive compared to other less effective methods.
In addition, the Drs. Morre discovered that using the Herbs of Provence- such as Rosemary, Tarragon, Savory, Basil, Sage and Marjoram could block ENOX3.
I always recommend to my patients that they use an electric steamer to prepare their food as much as possible- mostly organic leafy greens, organic vegetables and fish and seafood (unless they are vegetarian) and add as many of the organic Herbs of Provence as possible to their cooking.
An electric steamer allows you to prepare your food in advance with a delayed timer and to keep it warm so you always have the best, high nutrient, healthiest choices available for your meals.
Decreasing the protein ENOX3 also has heart health benefits. ENOX3 is involved in oxidizing LDL- the bad cholesterol- so by decreasing ENOX3, you are improving your skin health and appearance as well as your heart health.
Protecting your skin from the sun is really important for decreasing the signs and symptoms of skin aging. The sunscreen I recommend is a mineral based one- that just contains minerals such as zinc and titanium dioxide. Many of the sunscreens available contain chemicals that are estrogen mimetics- like the chemical oxybenzone. This means that they mimic estrogen- also called xenoestrogens- and may cause hormone imbalances for women and men. It can result in estrogen dominance-too much estrogen- since so many other chemicals in our environment also do the same thing.  I educate patients about these messengers that send the wrong messages so that they do not expose themselves to them.
LET'S TALK ABOUT WEIGHT AND HORMONES. MANY PEOPLE BLAME HORMONES FOR EXTRA WEIGHT THEY MAY HAVE PUT ON AND WHILE THERE MAY BE SOME VALIDITY TO THAT, IT DOESN'T HAVE TO MEAN WE SHOULD BE LEFT FEELING DEFEATED BY HORMONES. WHAT HAPPENS IN YOUR BODY THAT IS DIFFERENT WHEN THE WEIGHT LOSS HORMONES ARE OPTIMIZED? HOW DOES THIS AFFECT BOTH MEN AND WOMEN AND HOW DO THEY DIFFER?
Wow. This is a great question and one that I have spent years dedicated to finding the answers. There are 20 weight loss hormones that I have identified for men and 20 weight loss hormones that I have identified for women that are important to optimize for optimal long term weight loss. When you finally reach your healthy weight you want to be sure to own it. Optimizing your hormones allows you to do that. The word hormone can be scary for most people but hormones are just little messengers. They are made in one part of the body and they travel to other parts of the body where they help control how cells and organs do their work.
I discovered that hormones are the missing piece of the weight loss puzzle, as people get older. When someone is young and hormones are optimal, it is easier to lose weight and keep it off. As a person ages, hormone imbalances occur- for many different reasons- and this leads to the inability to lose weight for good.
I developed a system of my own strategies, tools and breakthroughs based on proven scientific studies and from closely working with my own patients over the last 20 years as a doctor. I developed a way to easily understand the 20 weight loss hormones and how to naturally turn them on using nutrition, supplementation and exercise.
I wrote one book for women and one book for men – since although we have the same hormones- they work differently in each-  Optimal Hormone Weight Loss System For Women ® and Optimal Hormone Weight Loss System  for Men ®: Strategies, Tools and Breakthroughs To Naturally Turn On Your Weight Loss Hormones. To make it as easy to understand as possible, I recorded 6 CDs for each book so that it is an easy to follow home study course. I can't tell you how many people- both men and women- have told me what a difference this has made in their lives. Just knowing that there are 20 hormones or  messengers that you can affect naturally for long lasting weight loss is a game changer.
YOU TAUGHT ME THAT WHEN MEN SMOKE WEED, IT CONVERTS TESTOSTERONE TO ESTROGEN.  I THINK BEFORE ALL MEN GROW MAN BOOBS THIS HORMONAL EDUCATION SHOULD BE KNOWN JUST LIKE THE RISKS OF SMOKING CIGARETTES OR DRINKING ALCOHOL ESPECIALLY WITH THE RECENT LEGALIZATION OF MARIJUANA IN SO MANY STATES. CAN YOU SHARE WITH ME SCIENTIFICALLY HOW THIS WORKS AND WHY YOU FEEL MARIJUANA BEING USED FOR MEDICINAL PURPOSES NEEDS TO BE TREATED LIKE A SERIOUS PRESCRIPTION (WHICH I PERSONALLY REALLY AGREE WITH)? 
When I went to medical school in California twenty years ago, I remember being a medical student on rotation in the plastic surgery department and having young men around the age of 20- mostly surfers- coming in for breast reduction surgery.
At that time, I did not know what I know now about hormones. I always wondered what was in the water in California that might be causing these otherwise, young, healthy men with optimal hormones to grow breasts (gynecomastia). As it turns out, these young surfers also smoked a lot of marijuana and this causes a hormonal imbalance- the conversion of testosterone into estrogen- which causes the growth of breast tissue. Now I understand what was happening to these young men and I counsel my patients about how marijuana and alcohol- especially beer that contains hops ( an estrogen mimetic) and packs a double punch- can both cause this hormone imbalance- as a result of making too much aromatase enzyme. It basically can turn men into women- from the hormonal standpoint. There are ways to block this conversion medically but the best way to prevent this from happening is to avoid marijuana and alcohol altogether. I agree that there needs to be more awareness surrounding this issue, especially now that marijuana is more commonplace than ever. I agree that medical marijuana is a serious medication and is quite different than recreational marijuana and should be treated as such but regardless, both can cause hormonal imbalances.
IS THERE A SPECIFIC AGE WHEN WEIGHT LOSS HORMONES ARE NATURALLY OPTIMIZED? AND WHEN THEY STOP BEING OPTIMIZED?
Typically, hormones begin to decline for both men and women after the age of 35. This is the reason that it is a lot harder for women to get pregnant and stay pregnant after this age. There is a decline in the amount of progesterone that is made which is important for getting pregnant and staying pregnant. Hormone imbalances can begin as early as puberty for both boys and girls and an endocrinologist can best identify these hormone problems for this age group.
ARE THERE THINGS IN OUR DIETS, THAT INCREASE/DECREASE WEIGHT LOSS HORMONE OPTIMIZATION, AGING, AND THE PROGRESS OF DEGENERATIVE DISEASES?
Yes, I mentioned xenoestrogens- or estrogen like chemicals- that can be found in our diet and in our environment that really send the wrong message- and cause both men and women to have more estrogen- and creates a hormone imbalance.
Hops in beer acts like estrogen and can really cause problems for both men and women. Lavender oil and Tee Tree oil are also estrogen mimetics and studies have shown that young boys exposed to shampoos that contain these natural oils grow breasts (gynecomastia) just like the young surfers that I saw in medical school who were smoking marijuana.
Heart disease is the number one killer of men and women. Eating  more leafy greens- like kale, chard, collards, spinach, arugula- especially steamed ( in an electric steamer) with some high quality aged balsamic vinegar- is one of the best ways to increase your nitric oxide levels- a signaling molecule that keeps blood flowing and is important for heart health and romantic health.
So many men turn to prescription medications- like the little blue pill- to temporarily increase their nitric oxide levels- for better romantic performance but  increasing nitric oxide can naturally be achieved by eating steamed leafy greens with all of your meals throughout the day. This consistently keeps nitric oxide levels elevated and increases blood flow.
HOW DOES ONE'S MENTAL STATE AFFECT THE AGING PROCESS, HORMONE OPTIMIZATION AND BALANCES IN OUR BODIES? WHAT WOULD YOU RECOMMEND TO KEEP YOURSELF IN THE BEST MENTAL STATE?

I can't emphasize how important it is to be positive and to be happy. Your health, your immune system and literally, your life, depend on it. The stress hormone cortisol is best kept optimal by getting good quality sleep (for example, when indicated, by optimizing melatonin) and by making happiness a daily choice (for example, by optimizing oxytocin-by hugging and kissing the ones you love). Oxytocin is the love hormone that builds trust in a relationship. The world could use more oxytocin and less cortisol. Cortisol- the stress hormone- lowers your oxytocin – love hormone- levels so that you are less inclined to hug and kiss but that is really when you need to do so the most.
Actively seek to learn to be happy. You know the saying, "bark less, wag more".
Happiness is a habit. It is so easy to get caught up in a life full of whining, complaining, criticizing and everything else that makes you unhappy so it is important to know what makes you happy and literally do more of it.
This is why I love your method so much- it simply makes me happy.
WHAT ARE SOME OF THE BEST WAYS TO BE PROACTIVE ABOUT ENSURING THE CHANGES IN OUR BODIES ASSOCIATED WITH AGING HAPPEN LATER?
It really is all about becoming aware and educated. I think it is important to find the right physician to work with that actively seeks to connect the latest research with the most effective and practical solutions for healthy aging. The field of Anti-Aging and Regenerative Medicine is the fastest growing field in medicine. It is really exciting to practice this type of medicine. Every day, new research is being published but so many doctors are trapped in the treating the disease approach to medicine instead of the prevention and early detection and curative prevention approach to medicine. It has made all the difference in how I practice medicine in the past 10 years after having practiced the other way for the first 10 years of my medical career.
WHILE IT MIGHT BE EASY TO IDENTIFY A PROBLEM WITH DIET OR EXERCISE AS INHIBITING WEIGHT LOSS OR SPEEDING UP AGING, HOW DO YOU IDENTIFY LESS TANGIBLE FACTORS SUCH AS EXTERNAL STRESSORS THAT ARE AFFECTING ONE'S HEALTH? HOW WOULD YOU ADVISE SOMEONE TO IDENTIFY THE PRESENCE OF SUCH INFLUENCES SO THAT THEY COULD REMOVE THEM OR AVOID UNHEALTHY ENVIRONMENTS SUCH AS THESE ALTOGETHER?
It is really about taking a very holistic approach to the matter. There is not one quick fix. This is the reason that I spend two hours with a patient during the initial consultation and have them complete a 25 page healthy aging assessment form before they meet with me. It takes time to get the whole picture. This is what I liked the least about practicing Internal Medicine in a traditional setting where I was only able to spend 10 minutes with a patient. It is really about finding a physician that you trust and working closely with them to identify all of the factors that affect your health- from nutrition, exercise, hormones, supplements, stress, family history, medical history, environmental history, etc.,
IN OUR FAST-PACED LIVES, IT SEEMS EVERYONE WANTS THE SECRET RECIPE FOR A "QUICK FIX." HOW LONG DOES IT NORMALLY TAKE FOR YOUR PATIENTS TO SEE AND FEEL THE EFFECTS OF YOUR ADVICE AND PROGRAMS? HOW DO YOU KEEP YOUR PATIENTS MOTIVATED TO COMMITTING TO HEALTHIER HABITS FOR THE LONG-TERM?
Tracy, what I love about your method is that you make it very clear that there is not a quick fix. On your program, typically you begin to see visible results after ten days and you begin to feel better immediately as you take control of your life and your health.
In the approach that I offer to my patients, many feel better within a few days as their symptoms improve but I ask that they reevaluate at six months after the significant and long lasting changes have happened.
It's funny because at six months, I will review their symptoms that they listed from their initial consultation and they can't believe that they lived that way for so long. They commonly report that they feel like a new person and how they did when they were younger and took their health for granted. Their lab reevaluation confirms the changes that have taken place.
I keep patients motivated and committed by following up with them continually by e-mail, text messages, phone follow-ups and in person in the office. I build a relationship of trust with my patients and they become like family members. I know all of my patients extremely well since I spend so much time with them even though they only physically meet with me in my office once a year for their yearly reevaluation. The other follow-ups throughout the year are done by telephone and they have their lab reevaluations done locally. We have scheduled half hour phone follow-ups to review their lab results and make the necessary changes to their programs. I am periodically updating my patients with the latest information every time I return from the national and international medical conferences- that I attend at least 6 times per year. This assures them that they have the most cutting edge medical information and this keeps them very motivated.
WHAT IS THE MOST COMMON AND PREVALENT AGE-RELATED DISEASE? HOW CAN WE BEST PREVENT IT?
Heart Disease and Cancer are the two biggest takers of life. Type 2 Diabetes is a lifestyle based disease- that makes you age the fastest- and that can be reversed with lifestyle changes.Heart Disease is the leading cause of death for both men and women. 1 in 3 deaths is from Heart Disease. 50% of men and 63% of women who die suddenly of a heart attack had no previous symptoms. What the latest research has shown is that this is a preventable and reversible disease. A simple and inexpensive CT Heart Scan to obtain your Calcium score scan let you know if you are at risk. It only takes 9 minutes to do and most hospitals are offering screening exams for around $100. This simple and accurate screening method was invented by Dr. Arthur Agatston, my cardiology professor at Mt. Sinai Hospital ,where I completed my Internal Medicine residency. He is also best known as the creator of the South Beach Diet.
The research is quite clear that Heart Disease is a food borne illness. Genetics loads the gun but lifestyle pulls the trigger. Dr. Caldwell Esselstyn of the Cleveland Clinic has 20 years of research to show this. A plant based diet can be used to prevent and reverse heart disease when a patient is at risk. I highly recommend his book, Prevent and Reverse Heart Disease: The Revolutionary, Scientifically Proven, Nutrition-Based Cure. His research proves that you can become heart attack proof-even in the most advanced cases- in as little as a week- by following his recommendations. This is truly life changing and life saving research.
Cancer can best be prevented through lifestyle choices- nutrition, supplementation and exercise on a daily basis- that has been shown to lower risk.  Avoid smoking and environmental toxins (like heavy metals found in well water) or radon gas (found in so many homes- this colorless and odorless gas is the number one reason for lung cancer in a non smoker). It is frightening but many homes have radon – in Connecticut it is 1 in 3 homes have very high levels and in Florida you can get out of a real estate contract if the home is found to have it. It is easy to test for it and this can be easily remedied if you find it, but you have to know you have it first.
Radon gas is truly the silent killer.
Early cancer detection (4-10 to as much as 20 years early) and curative prevention® using the OncoBlot® Early Cancer Detection Test and Capsol T® as well as traditional early intervention methods- are the best way to do away with cancer. I have been using this approach with my patients for over two years now and it has made the biggest difference of anything that I have ever done in my medical practice.
CAN YOU GIVE WOMEN A FEW BITS OF ADVICE ON SYMPTOMS TO LOOK FOR IN MEN THAT COULD MEAN THEIR HORMONES ARE OUT OF WHACK?
As women, we are very intuitive. We know deep down inside when something is wrong with the ones we love. A woman will usually be the first to notice some of these signs and symptoms of hormone imbalance and deficiency in the men that they love and spend the most time with. The statistics clearly show that men who have marital partners live longer than men without spouses. Men living with their wives have the best health of all. Women who care for the men in their lives bring these signs and symptoms to their attention and let them know that help is available. Often times, when these signs and symptoms are not addressed, it can result in relationship problems between spouses and within the family- that too often ends in divorce or worse.The more of these signs and symptoms that a man experiences, the more likely he has hormonal imbalance:
1. Feelings of being excessively stressed out
2. Loss of physical fitness
3. Heavy drinking in the past or present
4. Backache, joint pains or stiffness
5. Relationship problems with colleagues
6. Loss of morning erections
7. Difficulty falling asleep or staying asleep
8. Loss of sex drive or libido
9. Relationship problems with partner and/or children
10. Loss of memory or concentration
11. Anxiety or nervousness
12. Irritability, anger or bad temper
13. Depression, low or negative mood
14. Fatigue, tiredness or loss of energy
15. Increased body fat- especially in the abdomen/ Decreased muscle mass
Many of the men that I first meet as patients are going through or have just gone through a divorce as a result of experiencing many of these symptoms and not knowing  that hormones are to blame and can be balanced. They know something is wrong and some find their way to my office as a result. Some find there way there before it is too late and all has been lost. It is a light bulb moment for many of them and they go on to restore their health and their lives, eliminate these symptoms and begin their lives over again in a healthy and balanced state.
When I work with couples, I always tell them that no one is allowed to get divorced until they are both hormonally balanced and their health has been restored. Usually after six months of working together, they can hardly believe they had any problems at all and the two frazzled, out of love human beings that initially came to see me are like newlyweds again- healthy and happy.
Save
Save
Categorized under Blog