NEW! SAM ANDERSON FOR TA: THE METHOD MAT
Sold Out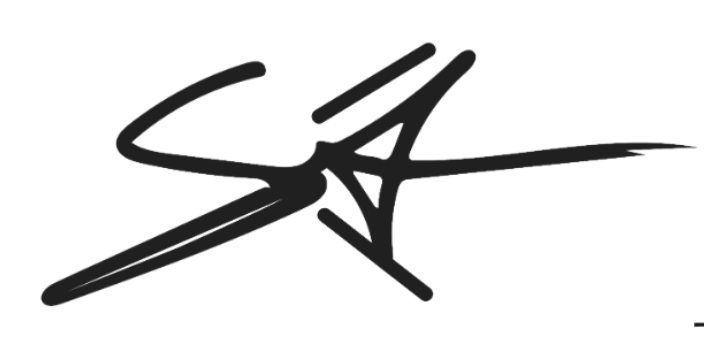 This non-slip, latex-free, cushioning Method Mat from Tracy offers ultimate support when you're doing muscular structure work.
Product Dimensions: 71" x 24" / Product Weight: 3.5 lbs
---
NOTE FROM TRACY:
My son. My talented son. Is launching my clothing collaborations series.  He has shared some of his artwork for us to move in!
One thing you all may not know about me is that for as long as I have been working on this method, I have had to pull inspiration from many different muses. These various people and places that inspire me assist me with the very difficult task at hand: creating a symphony of movements that work together to balance the masterpiece that is your body. My work requires a certain creative pull which I rather enjoy, but it also requires an even more intense intellectual pull.
I have to be honest here, while I appreciate all aspiration and the recognition of exercise fashion (that we actually care about getting suited up for the game that is our workout), I don't see a lot of workout clothes that I personally love. Since I was first celebrated for my take on workout apparel—a focus on fashion rather than athletics, i.e. cutting leggings that were never supposed to be sweat in simply because I was attracted to the print—I have yet to really sink my teeth into creating a real collection. This is partly because I strongly believe in focus. I am supposed to focus on designing harmonious movements for your bodies, not necessarily designing what they move in (although I do have a lot of well-earned opinions about that).
I had the opportunity to launch a "collection" earlier this year, but instead opted for a series of collaborations. Where I could celebrate artists I found myself attracted to so that I could join forces to create fashion instead of taking the deep dive on my own.  For each one, I thought about who I personally wanted to do what with and, lucky me, many were in. Luckiest me, my son was in, and he has is launching my first series today with 6 incredible pieces he designed for me.
Our children are individuals. People. Recognizing that in them the whole day through enables us to be proud of them from a different perspective than that of the hovering parent. My son could draw a doodle and to me it would be the best doodle ever drawn just because he drew it, but there comes a point when their individuality blooms in a way that needs to be recognized from a place of objectivity. While I've loved everything he's made since he was two, I really noticed my son's talent after he asked for his first camera, when he captured views that brought to life more than just an image. I have watched him develop his view, his process, and his communications through his art. What may look like just a cool photograph has layers: drawings from his hand, photographs he has taken, and other layers he has developed. He pulls together many smaller original pieces he creates to make a whole. I am in awe of his process and his unique translations. He is not only the most in tune and solid son and big brother, but he truly is the best person I know.  He is passionate about art and what the process of creating does to connect ourselves more to who we are.  It helps us process and express.  
The Five Dollar Propaganda shirt he designed will give 5 dollars per shirt to The International Child Art Foundation
.  Their mission statement is to employ the power of the arts to nurture every child's creativity and develop empathy because creativity and empathy are key attributes of any successful learner or leader.
Love,
Tracy