3 January 2019
The Best Streaming Workouts
Anything from travel to hellish work hours to a generally all-over-the-place schedule can slam the breaks on an exercise routine. The beauty of online workouts is that they can be accessed anytime and anywhere with enough space for a yoga mat and a solid Wi-Fi connection. These days, there are a ton of options—many with free trial periods—so the key is finding one that brings a little joy into your day, enough to motivate you out of bed, whether that bed is in Paris or London or Kathmandu.
Full-Body Online Workouts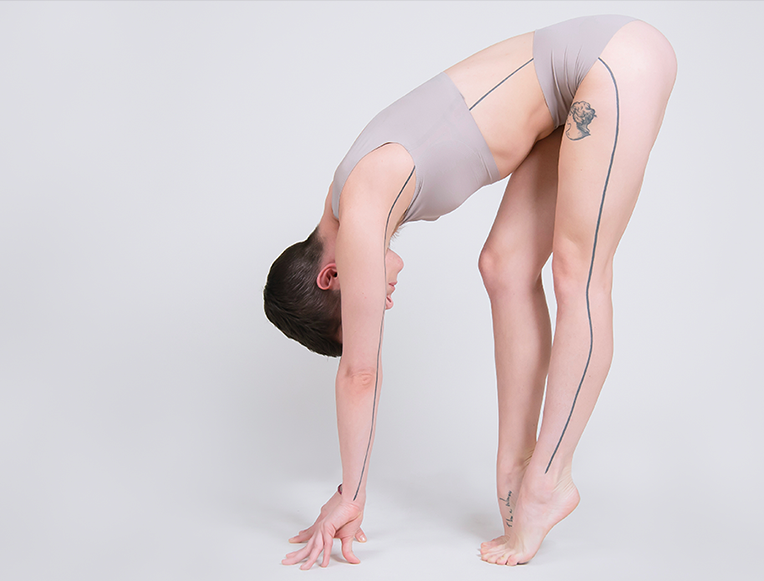 So much of the marketing around online fitness classes—and even just fitness in general—is framed around body insecurity as motivation. You'll find none of that here. Each week, Meyers releases a new class, which is designed to be done as many times as you'd like over the course of the next seven days as you get familiar with the movements. Bonus: Classes are a very doable (yet effective) twenty-five minutes.
This option needs little in the way of introduction: This is the workout that GP does, made available in living rooms everywhere. Anderson designs online classes to mimic what goes down in her studio classes—and as with a traditional membership, the moves change every week. Die-hards can actually install the signature cardio fly floor in their garages or spare bedrooms for the full experience.
If you're not a visual person—or if you just can't figure out a good setup angle for your laptop screen—Aaptiv is perfect: It's audio-only, which means all you need is the app and some headphones to get going. It's sort of choose-your-own-adventure; it can function as a training companion on a run or at the gym or as a class in your living room. There are thousands of options, so it's just a matter of filtering for skill level, workout style, and duration.
The focus here is on 
toning through functional movement
: Trainer Stephen Pasterino designed each motion to replicate how your body moves when you walk, run, reach, step, etc. Your heart rate will be elevated the whole time, but it's definitely not cardio; you really feel your muscles being challenged. Pasterino has developed a firm ball that you wedge high up between your thighs; it's designed to dig into the superficial layers of the fascia and help you work your glutes and feel your core. But if you're without, you can filter for classes that require no props.
Glo's online classes
 range from five to ninety minutes, and students can pick from super physical "body" classes and more spiritual or meditative mind and heart classes. The big selling point, though, is that Glo flies in some of the country's best yoga teachers, so you get access to incredible resources. In addition, members have access to lectures and workshops by yoga scholars.
Yogis Anonymous is based in a homey Santa Monica studio, and the videos on its site are footage of the actual classes. New classes are uploaded frequently, so there's no risk of boredom, and the lack of staging makes the entire endeavor feel very comfortable and a lot less cheesy. If you live in LA, it's easy to supplement the convenience of the digital classes with the community of the real-life studio.
Beyond the soothing aesthetics of both the site and its content, the appeal of Alo is that you can find any kind of class that focuses on any part of your body for any length of time. If you're trying to strengthen a certain area—like, say, your back—you can home in on back-strengthening exercises. Filters for style (Alo offers everything from more strenuous vinyasa to restorative yin), duration, and difficulty help narrow the search.
Unlike other streaming options, Jivamukti Yoga offers almost no at-your-fingertips flexibility: It's simply live streaming of the studio classes. With a live-stream class purchase, you can access some archived content, but the appeal is really being able to virtually drop in to a class as it's happening. It feels like a more communal experience than you might get from a prerecorded practice. The instructors are fantastic—start with Austin.
If you like barre classes, this is your best bet. The online version of barre3 offers the same full-body workout and skilled instruction as the studio offerings, plus everything you want from a streaming platform: diversity in time (you can choose from thirty-minute, forty-minute, and hour-long classes), the option to focus on something specific (like your glutes), and even the ability to mute the music in the background. There's a strong focus on mindfulness and connecting to your body, so it's a gentle way to start, break up, or end the day.
Since everything happens on the mat, Pilates has lent itself nicely to at-home videos since the days of VHS. For devotees of the old-school style, the streaming service Pilatesology is truly an indispensable resource. Workouts can be tailored to fit time availability, skill level, and equipment availability; a membership affords access to everything from beginner mat classes to advanced Reformer work.
Kit is one of our favorite Pilates instructors in LA—you can find her on Tuesday and Thursday mornings at Speir, where she's equal parts stern, motivating, and kind. Online, Kit leads classes that combine cardio and Pilates-inspired sequences. Her videos require some props, which you can get with your video downloads, and which all fit into a small kit. (If you want to try the workouts for free or even tune in live, subscribe to her YouTube channel.)
Here's how 
this insanely ingenious thing works
: A full-length mirror hangs on your wall, and it becomes a personal trainer or an on-demand streaming fitness device that has everything from Pilates to strengthening sessions. The reflective surface is interactive—the trainer can actually see you. And of course, it's still a mirror, so you can see yourself and correct your form as needed. It comes with a wearable heart rate monitor, too, so you get a lot of data post-workout. It's ideal if you love real-time instruction in class settings but have no desire to leave your house for it.
The concept behind Peloton is pretty genius if you're a spin fan: Purchase one of the bikes for your home, and you'll get access to live and on-demand spin classes taught in Peloton's New York studio from the screen mounted to your bike. Those with a competitive streak will appreciate that metrics are displayed throughout the ride (if you'd rather not know, you can always collapse that view). In addition to the classic indoor classes, there are outdoor-style rides with professional cyclists. (While spin is what Peloton is known for, it's recently brought the same concept to the treadmill, too.)