The luxury New York gyms where Taylor Swift and Karlie Kloss go to work out
November 19, 2018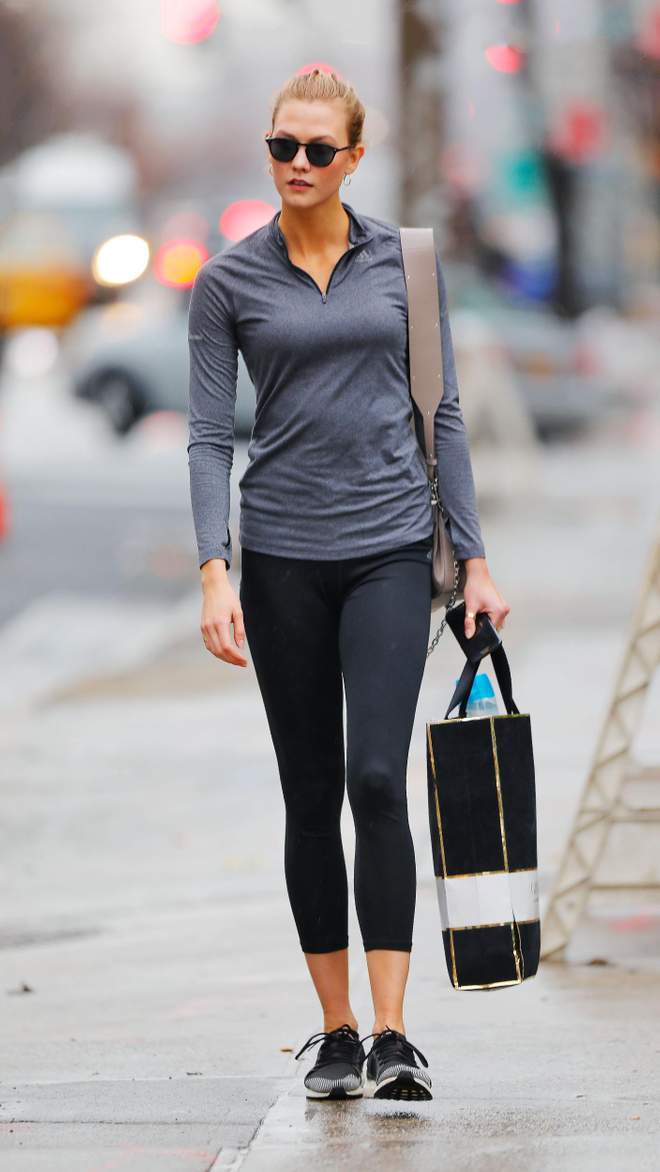 15 November 2018
To meet the demands of its toned A-list residents, New York boasts a wide range of gyms and workout spaces with luxury facilities that would rival a 5 star hotel.
For fitness fanatics who want to guarantee their next boutique workout class is Victoria's Secret Angel approved, there's an endless range of inventive classes on offer, from ice cold workouts at Brrrn to sweaty, candlelit hip-hop yoga at Y7.
Depending on your level of energy (let's face it, we all have days when we'd rather lie down on a yoga mat) you can try out specialised reformer pilates, trampoline bouncing at FitHouse or dance at Sculpt Studios. As you might expect, New York's luxury workout spaces are pretty beautiful places to hang out in too, with high ceilings, skyline views of New York city, juice bars and state-of-the-art 'recovery areas' too.
Unlike restaurants and nightclubs, New York's most exclusive fitness studios don't have VIP entrances, so you'll probably end up bumping into a VS Angel or New York socialite after a spin class – hair up, baseball cap on, gaze firmly planted at the floor.
Scroll through to see the best places to get your sweat on in the city, ranging from modelFIT's dance cardio classes to Rumble Boxing, which was famously frequented by both Justin Bieber and Selena Gomez (although it's doubtful both attend at the same time these days). Just make sure you obey international gym etiquette rules by not talking to anyone when they're in the zone.

Brrrn
A new type of low temperature workout ranging from 45-60 degree Fahrenheit with celebrity clients Hannah Bronfman, Ryan Seacrest, and Eva Chen. The studio is kept at low temperatures coupled with low light to ensure the best workout. Afterwards clients can make their way to their communal infrared sauna to warm up.


ModelFIT
The studio on Bowery offers sculpting and dance cardio classes with celebrity clients Taylor Swift and Karlie Kloss. The facilities include state of the art pilates equipment.

ModelFit


SoulCycle
The famous cycling workout with celebrity clients including Khloe Kardashian, Hilary Duff, and David Beckham.


Equinox 
The Popular gym has celebrity clients including Martha Hunt, Kourtney Kardashian and Andy Cohen. The classes include Megan Roup's Sculpt Society, a cardio and sculpting dance program.

Jason Madara


Rumble
Rumble is a boxing-inspired group fitness class with celebrity clients including Justin Bieber, Kendall Jenner and David Beckham.

SplashNews.com


Y7
The studio offers hot hip hop yoga classes with former celebrity clients including Meghan Markle, Olivia Wilde and Bella Thorne. The classes take place in a dark candle-lit studio heated between 80-90 degrees Fahrenheit.

Y7/Brad Warsh


New York Pilates
A pilates studio loved by Emma Roberts, Lea Michele and Hannah Bronfman.

New York Pilates


Xtend Barre
A barre-based, full-body workout popular with Martha Hunt, Jessica Hart and Diane Kruger.

Xtend Barre


Nicole Winhoffer Method
Madonna's former trainer, Nicole Winoffer, teaches a sculpting workout with celebrity clients Kate Hudson, Ellen Pompeo and Stella McCartney.

Nicole Winhoffer Method


Tracy Anderson Method 
A dance cardio and muscle structure class tailored to each individual client. Devotees include Gwyneth Paltrow, Jennifer Lopez, Victoria Beckham and Tracee Ellis Ross. The studio is a former movie theater space built to be used with Tracy's innovations, including the Kinetic Band System and the 'SuperGfloor.' The 59th street location also has a street level coffee and juice cafe along with a shop where you can buy apparel, DVDs, and supplements.

Adriel Reboh Photography


Body By Simone
The dance-derived cardio classes have celebrity clients including Taylor Swift, Jennifer Garner and Martha Hunt.

Body By Simone
Perfromix House
One of the most exclusive gyms in New York, with high-end equipment. Celebrity clients include Steve Gold, Hannah Bronfman and Martha Hunt. After the work out, there are both hot and cold recovery services on offer to reduce inflammation and muscle soreness. The gym's lounge includes Performix supplements and protein along with meals by Don't Be a Pig.

Alice GOA
Categorized under Press