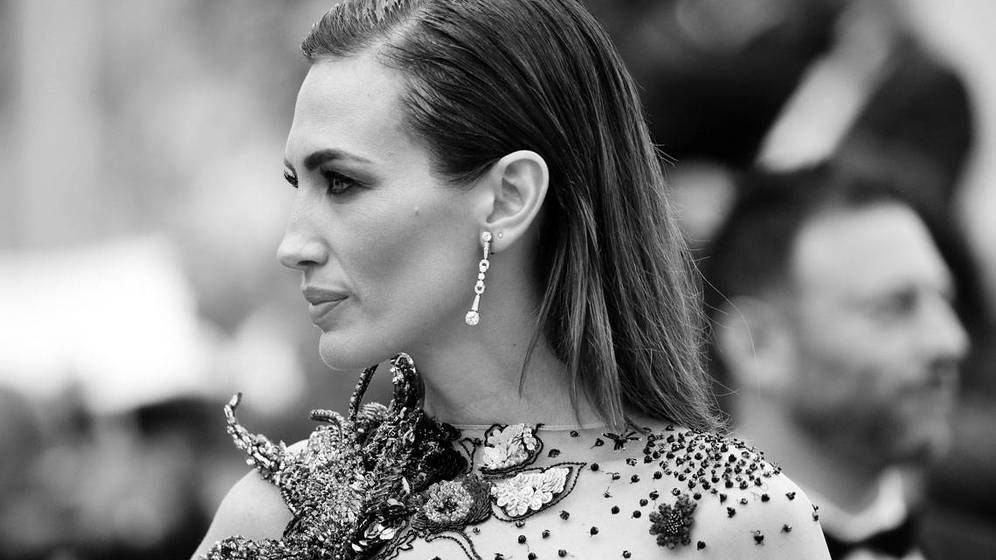 5 January 2019
She practices the fashion technique in Madrid at the most exclusive gym in the capital and with the same routine that put Madonna in shape
We are going to start by giving you some bad news: having Nieves Álvarez's tipazo is not easy. Much we have that is not cheap either. But do not despair, because at least it's fun. Hilarious, we would say. So much so that his method of training is that followed by fashionistas of the caliber of Olivia Palermo, who is part of the squad of Tracy Anderson. The coach and partner of Gwyneth Paltrow has an exclusive center in Madrid that everyone who tries it is unable to not include it in their training schedule. That is, precisely, what has happened to the model and presenter.
It was through his Instagram where we discovered that Nieves Álvarez goes to the MultiTask Band classes at the center, located at number 10 on Fernando VI street in Madrid.
"This training is ideal for those days when you need to include the benefits of different disciplines in a single work out. It combines 25 minutes of TAIL bands with 25 minutes of cardio very easy to follow, making it a great alternative for those who want to burn calories without going to dance classes. Belted cardio not only minimizes the impact and minimizes rebound, but it also makes use of the superior train strength, which is usually left out in conventional training. You get to lose weight and tone up at the same time. Any level is welcome!" Explains Steven Beltrani Vanitatis, chief communication officer of Tracy Anderson."Here we are in the center of Tracy Anderson. 35 degrees and 69% humidity. Ready to train," says in a story Nieves Álvarez. Some of his followers ask if having low blood pressure can practice this sport, a question that Nieves Álvarez does not hesitate to answer. "I have very low tension and in the end I stand perfectly! I did not think I could, really. A thousand thanks," replies the model.
Each session lasts 50 minutes and from the center they recommend practicing this discipline, which is performed with isokinetic bands hanging from the ceiling, between 5 and 7 days a week. "DeTAil Band it's the perfect way to make sure you train the transitional muscles of the upper body that help you maintain heart health and muscle definition without causing some of the damage that lifting can cause. My band system and the content I have created for its use provides elongated, healthy and strong muscles and tones the body. Why? Treat each one of the muscles as a whole, this way you work and control the resistance. The class builds a flexible structure that is ready to move and that is less likely to be damaged," Tracy Anderson tells The Independent. The class has bands of three different colors. The blue ones are those that offer greater resistance and the red ones, the smaller one. You can try a class for €40.
In addition to practicing the preferred training of Victoria's Secret ex-model Alessandra Ambrosio, Nieves Álvarez practices Pilates at the El Gong center, combining different disciplines to ensure that each part of the body is toned differently without ever falling into monotony.