22 January 2019
TRACY ANDERSON AIMS TO EMPOWER WOMEN WITH THE RELEASE OF HER LATEST APPAREL COLLECTION

Fitness expert Tracy Anderson has teamed up with Lingua Franca, a sustainably-sourced, fair trade luxury cashmere sweater brand, to create a special three-piece collection that epitomizes the "New Year, New You" motif.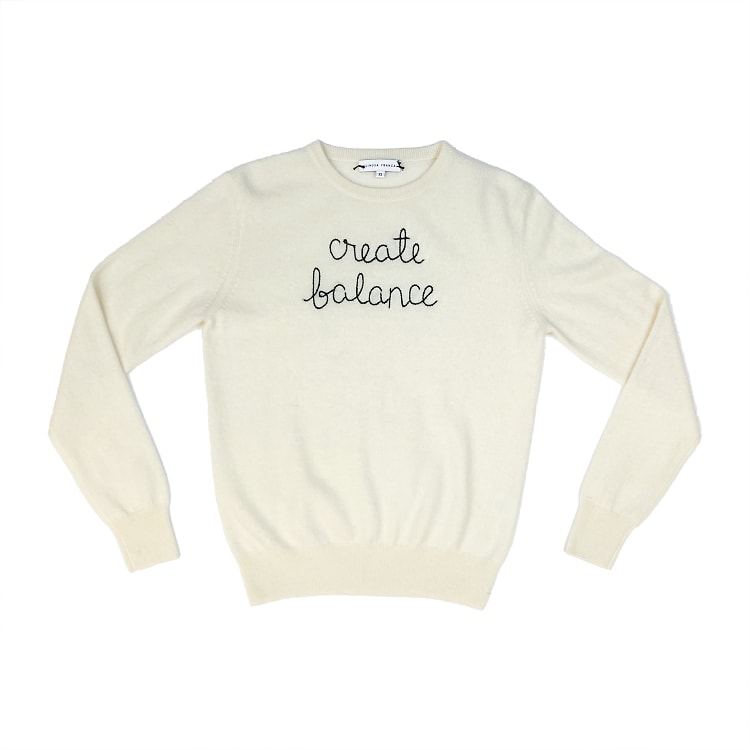 With motivational sayings such as "Create Balance" and "You Are how You Move," the new pieces not only offer comfort, but were also designed to inspire and empower people to reach their goals in 2019.
"Each sweater represents a message that I personally follow, and have instilled in my clients for years," shares Tracy Anderson, founder and creator of the Tracy Anderson Method. "I am so excited to be partnering with Lingua Franca, a socially progressive brand that I have admired since its inception, and bringing these stylish, health conscious and celebratory pieces to women everywhere."
The three sweaters come in multiple colors: smoke grey with cobalt blue thread, cream with black thread, and sea foam with red thread.
The limited-edition collection is available for purchase at Tracy Anderson studio locations in New York City, as well as online as tracyanderson.com.
A portion of the proceeds from the sale of each sweater sold will be donated to Planned Parenthood.