I have talked a lot this past year about the importance of being life-giving to yourself and to others. Life can be hard enough on its own; being life-giving means making the small choices to ensure you aren't making it any harder on yourself or those around you. It means being positive, nourishing, and supportive, and making sure that with every action you take, you aren't being a drain to yourself or to others. In the all-seeing eye of decision-making, there are far better options than taking from anyone's life by causing them stress, worry, panic, concern, or insecurity. I have put together options to be life-giving to those you love this season in every department of this year's holiday gift guide. Giving releases really positive vibes from deep within us. Not only does it bring joy to our loved ones, but it makes us all healthier and happier!

Give to Live,

---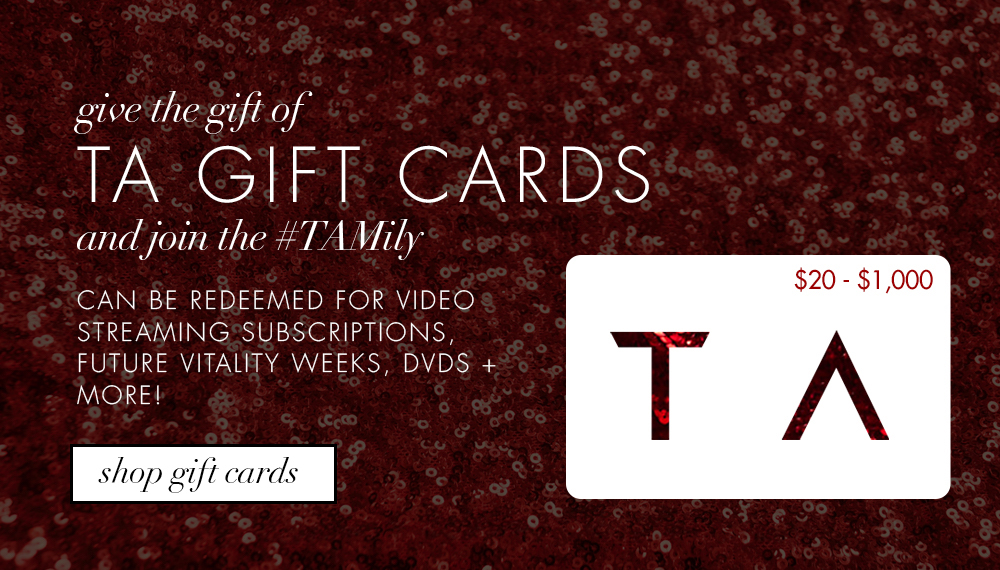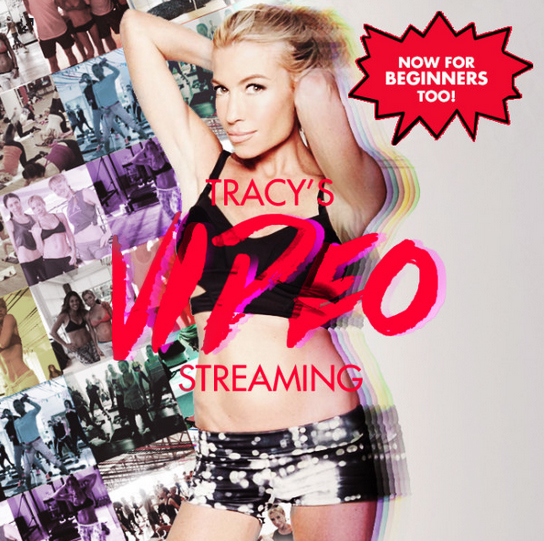 TA VIDEO STREAMING SUBSCRIPTION
TRACYANDERSON.COM, $90 – $475
Workout with Tracy in her studio weekly, online. Regardless of where you live, worldwide, you can begin your transformation with weekly real-time workout videos directly from Tracy, working out alongside her classroom clients.
Every Workout Wednesday, will include: An intro video from Tracy, the real in-class experience from that day, and a tutorial from the trainer that queued Tracy while she created the routine just for you!
---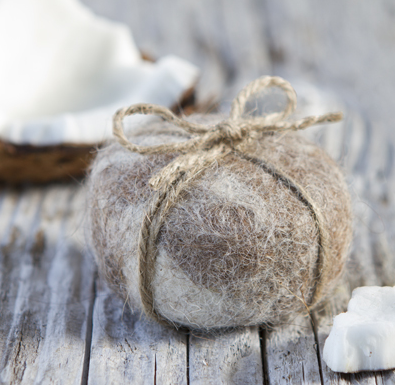 COCONUT LLAMA LOOFAH
LI LIVESTOCK CO.
$12.50
This may look like a strange gift but my skin smells so fresh and feels so soft because of this llama!!!  I am totally obsessed with these.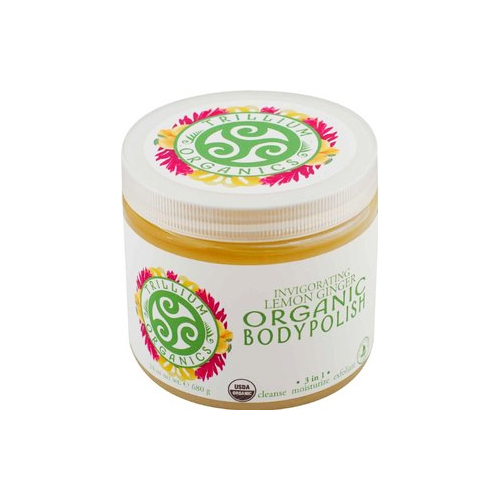 LEMON GINGER BODY POLISH
TRILLIUM ORGANICS
$25
Ok I am clearly a fan of skin scrubbing and this is hands down my favorite.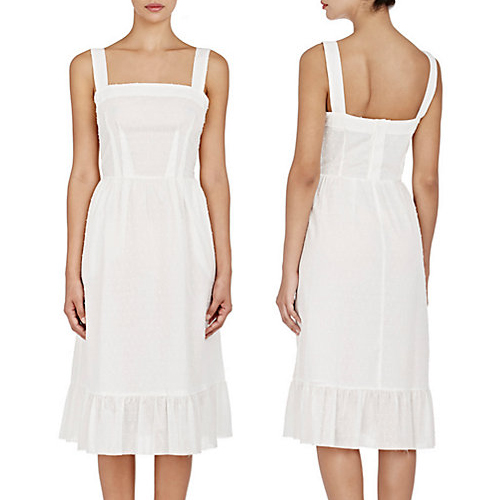 APRON DRESS
BARNEYS NEW YORK xo JENNIFER MEYERS
$395
I have been a fan of this incredible woman for many years.  I have been gifted her special pieces many times and I cherish each of them.  I couldn't have been more excited than when she launched her clothing line with Barneys. This was totally made for me!  I have always loved little ethereal throwback pieces and Jen really captured that flirty feminine yet down to earth vibe.  I think any woman would love one of these!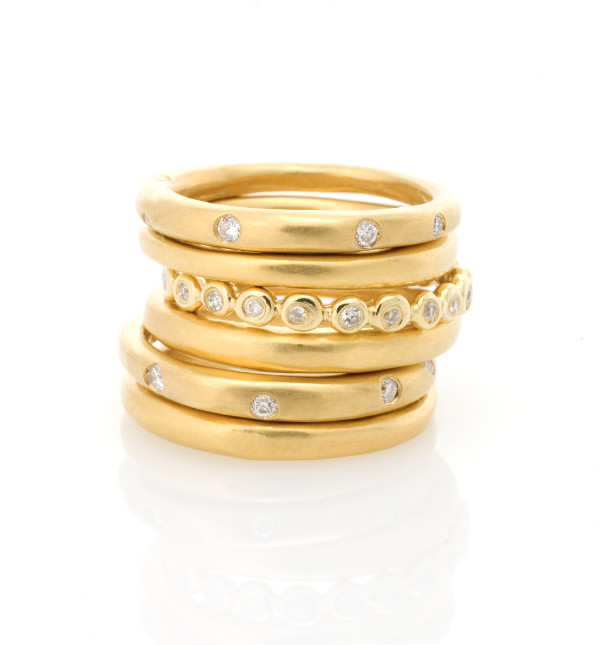 22K STACKING RINGS
HEIKE GREBENSTEIN JEWELRY
$800-995
I really love to find the artistry in things and jewelry is one of them.  I am blessed to know this artist personally and she is truly one of the coolest people I know and has the best taste ever!  She makes everything with love and the earthy depth that she is so in tune with. Her pieces are really special.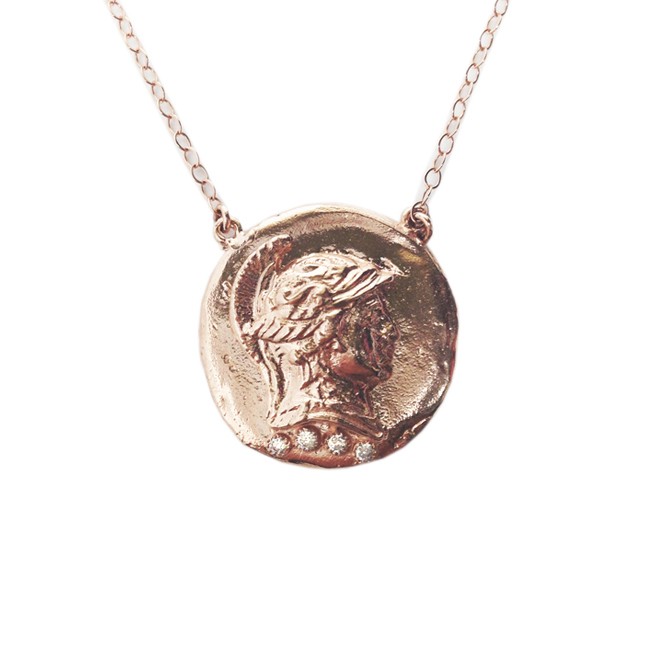 14K ROSE GOLD NECKLACE WITH DIAMONDS
TRACEE NICHOLS
$995.00
Roman soldier represent courage. Own your courage and wear your Roman.
COOKING CLASS IN NYC
HAVEN'S KITCHEN
$100-$200/CLASS
Learn how to educate, sustain, and build a healthy relationship with food.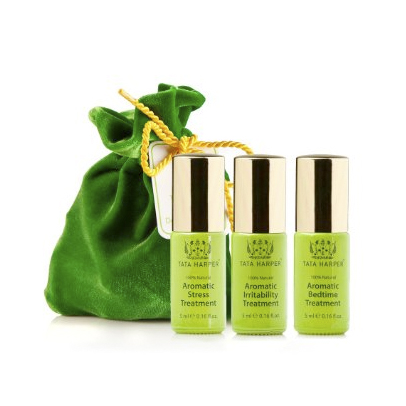 AROMATIC TREATMENTS
TATA HARPER
$60 – $80
This is in my gift guide every year. Scent is very powerful. It can connect and center us. I don't get centered from chemicals so I am truly grateful for Tata Harper and all she had done to bring the pure nature of beauty forward. Anyone that knows me knows that I wear the irritability roller everyday throughout the day and have for years.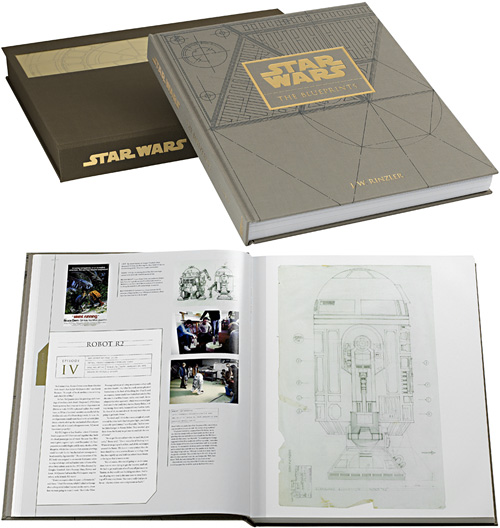 STAR WARS, THE BLUEPRINTS
TAIGAN
$500
Santa brought My son Sam this book a few Holidays back and it's safe to say it's now more important than ever to dive into the Blue Prints of this universe that is clearly not going anywhere.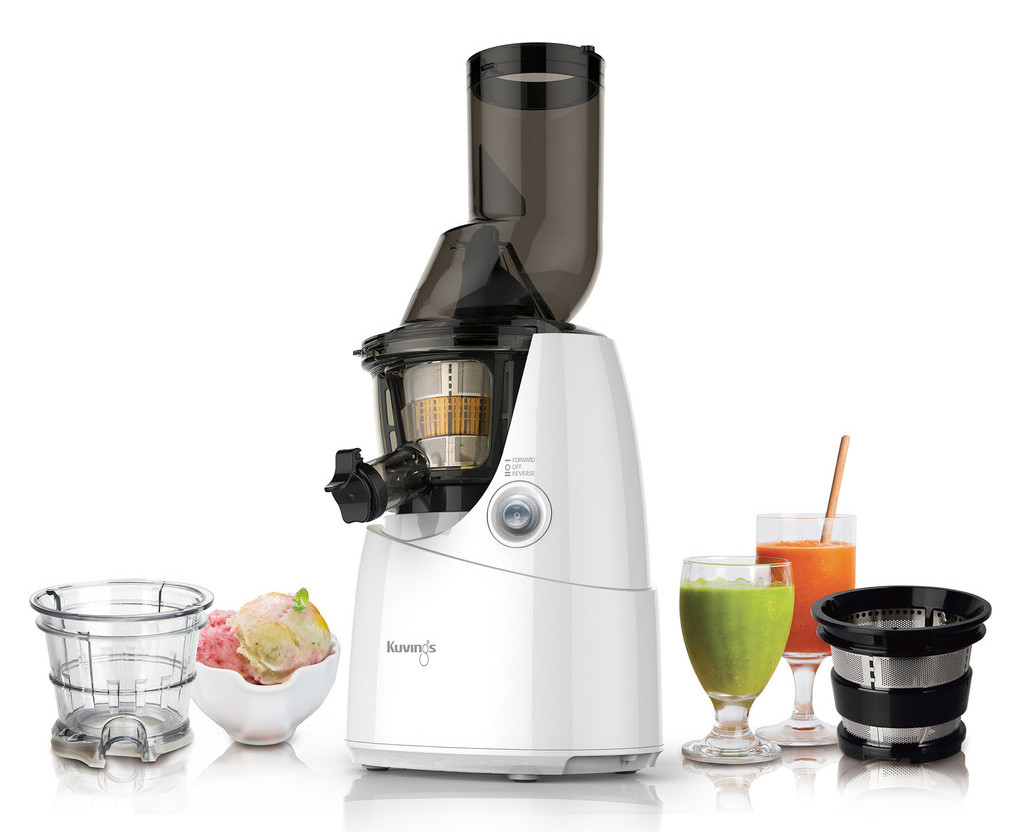 Easy to use, with slow cold pressed juices as a wonderful result.
Complementary colors for your hands and toes.
---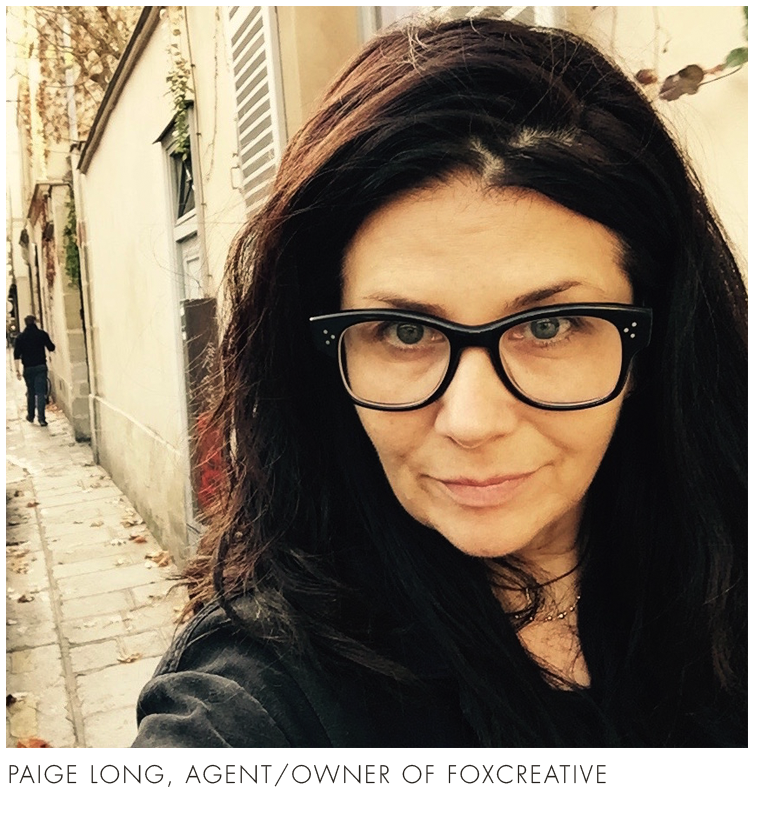 So, I have this pal Paige. Paige is a giver. Paige is cool. Paige has killer style. Paige is kind.  On every day, rain or shine, Paige is sunshine. I have known Paige as a client and friend for five years. She is one of those people that can literally feel other people's feelings, who wants to bring everyone nothing but consistent, gentle reminders that they are loved and appreciated by her. We all get challenges thrown at us in life. When I was thrown a particularly difficult one out of nowhere, I received a gift from Paige that gave me strength every day. She gifted me one of Tracee Nichols' epic courage necklaces. I wear it every day. Yes, I love the necklace, but what I love even more is the person who gave it to me, and how she knew how much life it would give me in ways far more powerful than the material aspect of a piece of jewelry.
Paige consistently makes me smile and feel loved. She has given my little Penny and me the coolest gifts. She is the owner and agent at Fox Creative, dishing out campaigns for the likes of HBO, Fiat, FX, and the Four Seasons, to name a few, so it does help that she has a trained eye. Paige is sharing her cool with us to give you some killer ideas for gifts you may never have known to look for and where to find them. Thank you Paige, you rock my world!
PARTY CONFETTI POPPERS from MAKERSMESS.COM / $20
10% OFF with code TRACYSHOPS2015 through 12/24/15. All things hostess, kids crafts, date night, all things anything– THE MOST genius company and art studio.  They are artists living in support of artists and the kits they make create whole nights of fun. They made you a holiday code for their Snow Globes and Confetti poppers.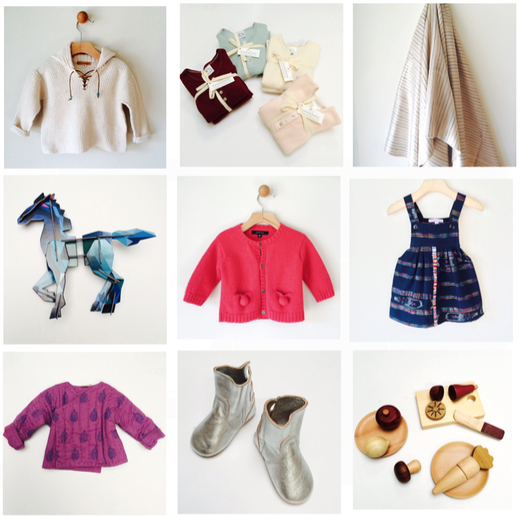 ENTERTAINING ELEPHANTS.COM / $16+
Receive 10% OFF all products on entertaining-elephants.com with code HOLIDAY through 12/24/15. ALL things babies. This is the only place ever for me and baby gifts – birthdays, showers anything.  The bunny hats RULE. The owner, Ellen, is SO awesome and truly curates some magic here in the store. It's where I've gotten Penny's prezzies.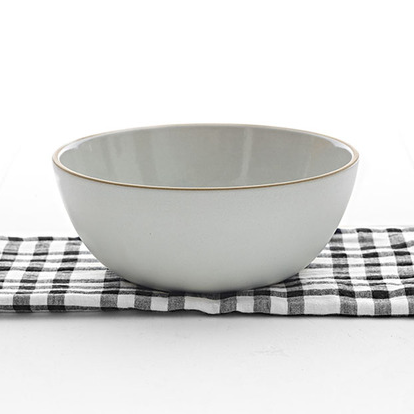 HEATH CERAMICS / $15+
This is one of my faves for housewarming and personal thank yous. ALWAYS creates great impressions and they have price points that run a pretty big range. I'm super into the table lanterns and bud vases.  Plus, every couple months I get the idea that my life is over unless I buy a $300 bowl.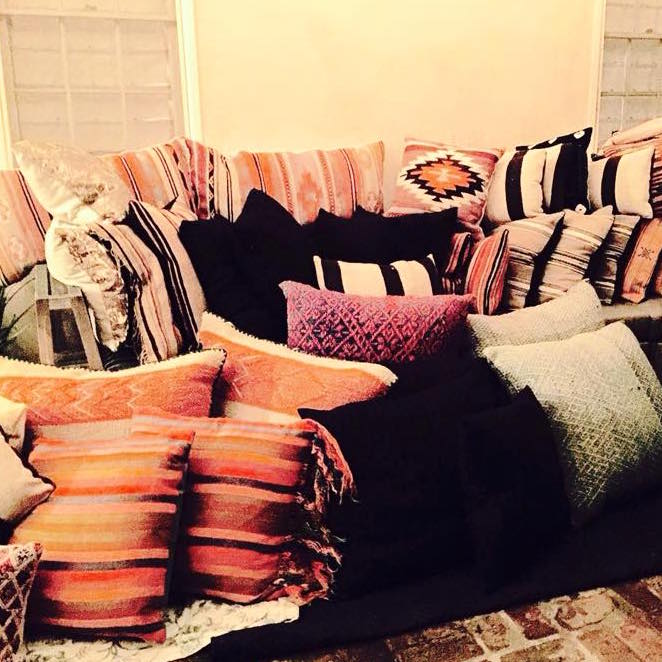 MARIAH O'BRIEN INTERIORS
15% OFF ALL PILLOWS OR AN HOUR OF FREE DESIGN CONSULTATION. When ever possible, I gift Mariah pillows.  Everything she touches is just so gorgeous.  I am 100% obsessed with her style and have coveted her fabrics and design for years.  EVERY person I send a pillow to just flips out.  She's offering all Tracy Anderson 15% off pillows OR an hour of free design consultation.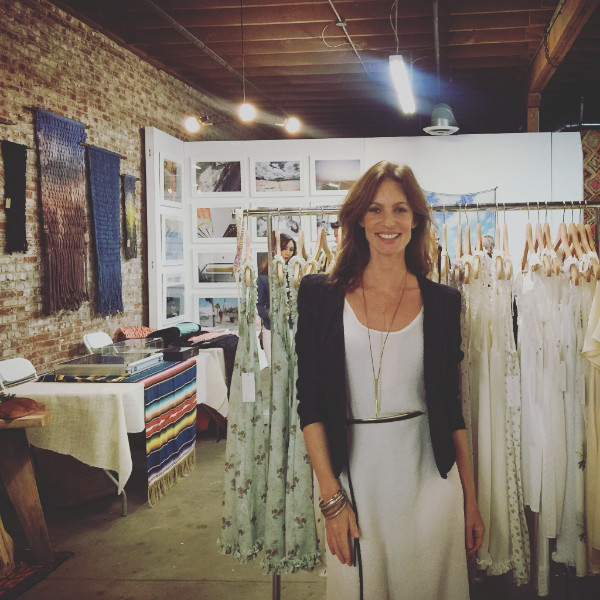 MOLLY PEPPER NIGHTWEAR / $148+
20% OFF with code HOLIDAY20 through 12/24/15. Her nighties are the most beautiful cottons, silks and linens EVER! The white dot cotton Sophia is literally the most feminine sexiest thing on the planet.
MERCI MERCI APRON / $45
I LOVE giving the Merci pouches as thank yous. ALSO, the kitchen aprons are genius and people LOVE getting them and they always have pretty incredible sales. Stuff arrives like I ordered it from next store.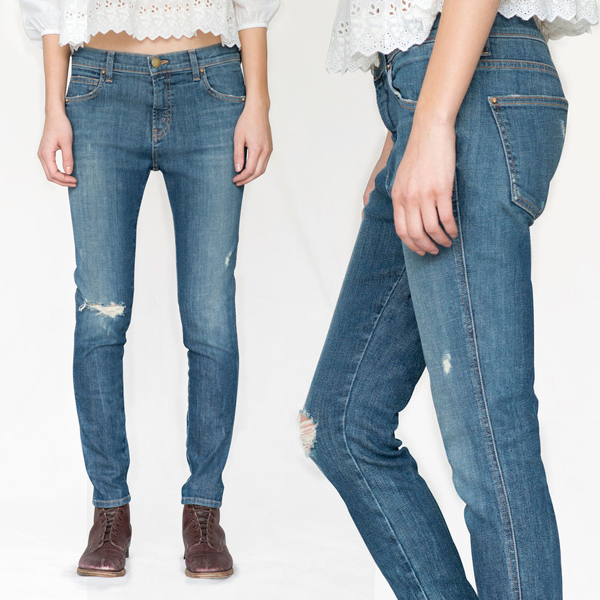 THE GREAT BLUE JEANS & SWEATSHIRTS / $185+
All day, every day I am in citizens jeans and these sweatshirts.  It's my uniform.  Its Emily Current and Meritt Elliot's company (Current/Elliot) – – they left the line behind and started this one.  They JUST started selling a kids clothing line too that is so insanely cute you'll die.  You would LOOOOOOOOOVE these sweatshirts.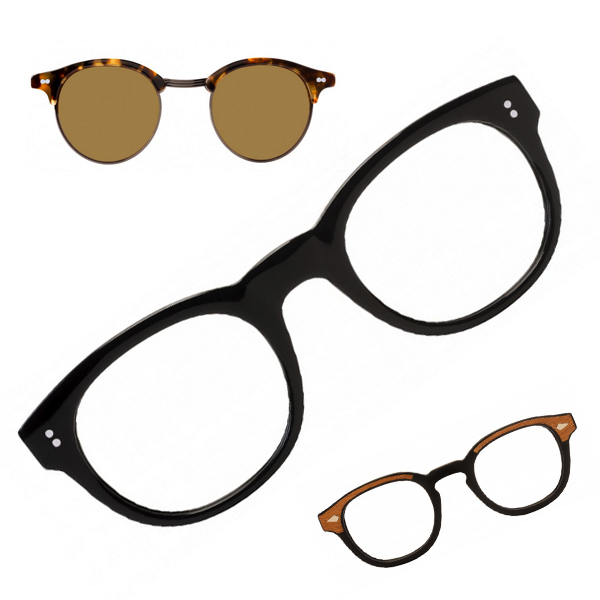 MOSCOT FRAMES IN MENSCH / $250
These are the glasses you loved. The style I wear is called the Mensch.  This eyeglass company is one of the oldest in the country. One of my photographers was working with Jenna Lyons at J. Crew for Jean Stories and she was wearing the Mensch and I was like WHOA, WHOA, stop right now, where did these come from?? I do the sunglasses sometimes as client gifts or thank yous on my productions.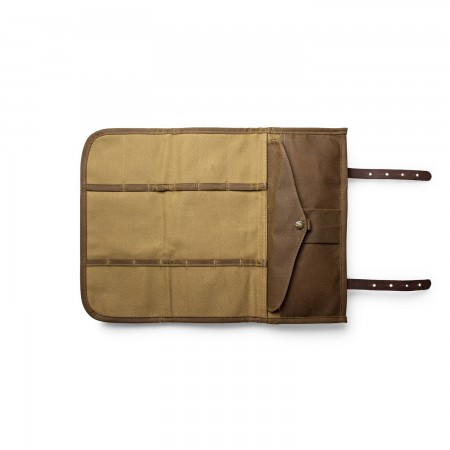 FILSON POUCHES / $70+
My go to for men… and dogs.  HAHAHA – they have really cool, unique items. The dog bowl at Filson is the coolest and I love their tool pouches for guys. It's a pretty rad company in Seattle. I LOVE giving the bear caps to my creative directors.
NATALIE MARTIN KIMONOS / 250+
When I change out of jeans and sweatshirts – I'm in Natalie's dresses or kimonos. Jenni  K. just stopped me the other day and was in love. It's the epitome of laurel canyon comfort. The silks are great and anything I put on makes me feel super sexy and like I could have married George Clooney. Three words: Kimono Kimono Kimono
Categorized under Blog