This Macro Buddha Bowl with Tahini Dressing recipe originally appeared in the Spring 2022 issue of Tracy Anderson Magazine, available now for digital download and print orders.
In The Reinvention Issue of Tracy Anderson Magazine, you will find 46 original recipes to reset old habits and reframe healthy eating into a creative and exciting lifestyle. In collaboration with Chef Alexander Browne and Director of Higher Nutrition Sandra Rojo, Tracy curated this collection with total-body wellness in mind. Every recipe was designed with specialized flavor and nutrient profiles, carefully crafted to elevate the palate and nourish the whole body.
For this week's recipe, we are excited to spotlight the delicious Macro Buddha Bowl with Miso Tahini Dressing. This multi-chromatic bowl is the perfect all-in-one meal, filled with veggies and grains that satisfy both your cravings and macronutrient levels. The fermented kimchi and the miso tahini dressing adds a delicious umami element to this vibrant balance of flavors.
Here's the breakdown on this Macro Buddha Bowl With Miso Tahini Dressing:
It's 100% plant-based, vegan, and gluten-free.
It's super colorful—perfect for a spring dinner table.
This dish is packed with gut-boosting probiotics.
Relish the Rainbow
A naturally colorful plate is not only fun and appetizing, but it's also an indication of nutrient-density. The color spectrum of this dish is visual proof of its many health benefits. The rich, dark color of the forbidden rice comes from a pigment called anthocyanin, which has potent antioxidant properties, making it a more nutritious alternative to white rice. Functional Nutritionist Olivia Peláez, MS, FMCHC, explains that by incorporating a rainbow of colors, this recipe is tailored for maximum phytonutrient content, promoting longevity by lowering your risk of chronic diseases and cancers.
Macros and Micros
Not only does this bowl fit in the macronutrients your body needs to stay energized and nourished, it also specifically targets your microbiome. Kimchi is the star ingredient here: This traditional Korean fermented vegetable dish (usually consisting of cabbage and radish) contains probiotic lactic acid bacteria, which is essential to support a healthy gut microbiome. It's also a wonderful ingredient to add to your kitchen staples, since it has a long shelf life and infinite applications. Studies have linked kimchi to cancer prevention, weight control, cholesterol reduction, anti-aging, increased brain function, heightened immunity, and skin health (to name only a few). The miso featured in the dressing is also high in probiotics, as it comes from fermented soybeans. By adding these probiotic-rich foods, this dish improves micronutrient absorption, encouraging your body to get the most out of the other ingredients.
Macro Buddha Bowl with Miso Tahini Dressing
Serves 4
INGREDIENTS
For the bowl:
1 cup kabocha squash
2 cups black forbidden rice, cooked
2 cups little gem lettuce, washed and torn
1 cup dinosaur kale, washed and torn
½ cup carrots, shredded
½ cup snap peas, sliced
½ cup cherry tomato, halved
½ cup kimchi, chopped
1 Tbsp scallion, sliced (for garnish)
1 Tbsp cilantro, chopped (for garnish)
2 tsp sesame seeds (for garnish)
For the dressing:
¼ cup tahini
½-inch ginger, peeled and chopped
1 garlic clove
1 Tbsp rice wine vinegar
1 tsp sesame oil
1 tsp mild yellow miso paste
2 Tbsp water
1 tsp honey or maple syrup
1 Tbsp tamari
Pinch of salt
PREPARATION
For the bowl:
Fill a large steamer pot with enough water to create steam.
Cut kabocha squash in half, scoop out seeds, and dice in ¾-inch squares. Place squash in a grill basket, cover with lid, and steam until tender (15-20 minutes). Remove from the basket and set aside.
For the dressing:
While squash is cooking, place dressing ingredients in a blender. Run until creamy. Add water to adjust consistency.
Transfer to a container and store in the refrigerator until ready to use.
ASSEMBLING YOUR BOWL:
Place a scoop of black rice in the center of a bowl. Take 1 cup of the lettuce mix and place directly above the rice at the edge of the bowl. Place a large spoonful of squash next to the lettuce, followed by shredded carrots, snap peas, tomatoes, and kimchi. Circle the rice with salad ingredients in a clockwise format. Drizzle your desired amount of dressing on top, and garnish with scallions, cilantro, and sesame seeds.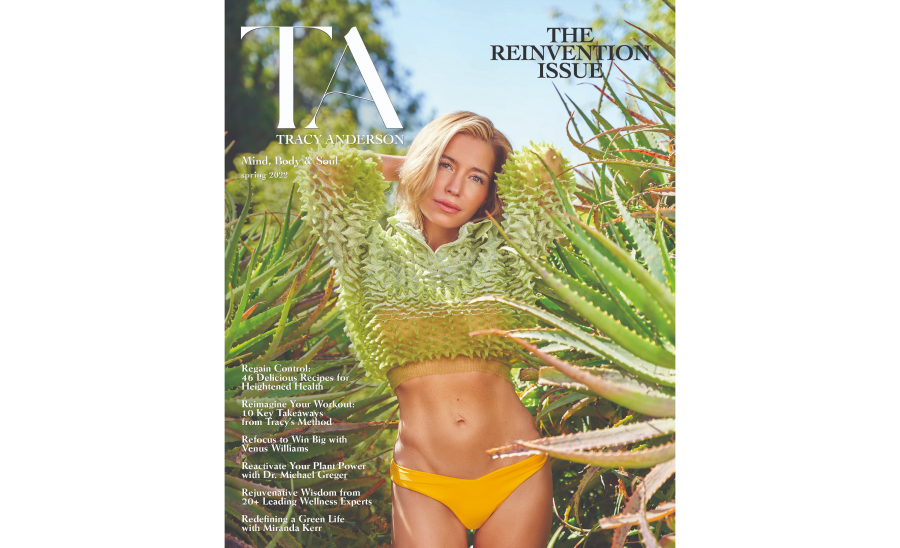 Categorized under Recipes