This No-Bake Chocolate Date Balls recipe originally appeared in the Spring 2022 issue of Tracy Anderson Magazine, available now for digital download and print orders.
In the spring issue of Tracy Anderson Magazine, we celebrate the theme of reinvention with 46 original recipes for a total diet refresh. Determined to reimagine healthy food in innovative ways, Tracy designed these recipes with Chef Alexander Browne and Director of Higher Nutrition Sandra Rojo to be as nutritious as they are flavorful. Every recipe features ingredients with special nutritive properties, carefully curated to reinvent your total-body health.
Who doesn't love chocolate? There are so many varieties out there, that it's all too easy to consume unwanted added sugars and preservatives in some of our favorite chocolate desserts. Since we prioritize balance at TA, we decided to put a healthy twist on a decadent treat, like we did with our No-Bake Chocolate Date Balls.
So, what makes this Chocolate Date Balls special?
They're 100% vegan and gluten-free.
For those with nut allergies: This recipe is nut-free.
This dessert is completely raw, making it both nutrient-dense and easy to assemble.
Cocoa For Your Complexion
Believe it or not, these Chocolate Date Balls contain ingredients that are essential to overall skin health. We tend to think that indulging in a sweet dessert will lead to breakouts, but this recipe is unique for a couple of reasons. For one, dates are a healthy alternative to refined sweeteners. Functional Nutritionist Olivia Peláez, MS, FMCHC, points out that in addition to vitamins and minerals, dates have a significant amount of fiber, which helps regulate insulin spikes that cause breakouts. Two, sunflower butter is full of vitamin E, which Peláez heralds as a powerful antioxidant known to keep skin healthy by preventing inflammatory damage, especially after sun exposure. Plus, the choice of sunflower butter makes these Chocolate Date Balls nut-free, so you can make these for a party knowing they'll be devoured by all.
Energy Food, But Make It Dessert
The desserts in The Reinvention Issue are all about better-for-you decadence. What's better than a treat that tastes good and makes you feel good? A unique element in this recipe is the inclusion of buckwheat groats. Buckwheat is an ancient, naturally gluten-free grain that is known as a healthy carbohydrate, fueling you with the energy you need to live your life to fullest, while also nourishing your body with antioxidants, protein, and fiber. These bite-sized Chocolate Date Balls are packed with an impressive list of nutrients, making them the perfect pre- or post-workout snack.
Press play below to watch a video of Tracy and her daughter, Penny, making these Chocolate Date Balls in her kitchen. 
No-Bake Chocolate Date Balls
Makes 8
INGREDIENTS
1 cup dates, pitted (about 15 dates)
½ cup sunflower butter
1 tsp vanilla extract
½ cup oat flour
¾ cup rolled oats
Pinch of salt
⅓ cup buckwheat groats
½ cup vegan mini chocolate chips
PREPARATION
In a small food processor, add the oat flour, dates, sunflower butter and vanilla.
Pulse until a thick dough forms and nothing is sticking to the food processor. (You can make your own oat flour by placing it in the food processor first, and pulsing until it resembles flour. Be sure to add a bit more oats since the amount reduces once floured.)
Transfer the thick dough to a mixing bowl and add the rest of the oats, mini chocolate chips, pinch of salt and buckwheat groats. Mix well.
Using your hands, roll the dough into 1 to 1.5-inch balls. Make sure you grab the buckwheat and chocolate chips that fall to the bottom of the mixing bowl.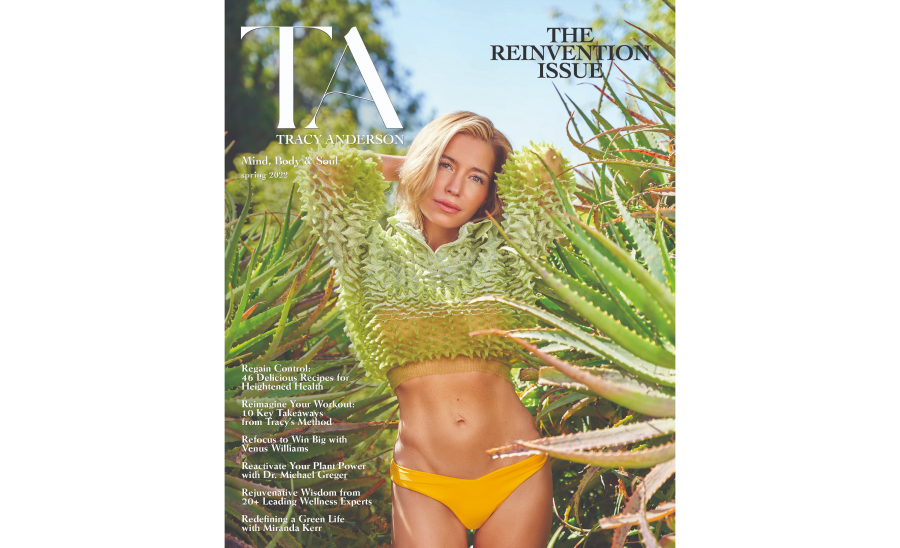 Categorized under Recipes