The following piece originally appeared as "Like Mother, Like Daughter" in the Spring 2022 issue of Tracy Anderson Magazine, available now for digital download and print orders.
There's a cosmic force in mother-daughter relationships that's made even stronger by the shared creational power of womanhood. Kelly Meyer and her daughter, Carson Meyer, are living proof of this. The duo is at the forefront of embodying their family's essence—Carson with her work as an actress, doula, and founder of the environmentally-conscious skincare line, C & the Moon. And Kelly with her many years as a philanthropist, environmentalist, and now, founder of OneSun Farms. Here, they share how their united front has given birth to brilliant ideas that are well on their way to changing the world.
How has the process of becoming a doula helped your relationship develop?
Carson: Becoming a doula and working with mothers gave me an even greater appreciation and admiration for my own mom. Getting to explore my birth story with her from the perspective I have now on birth has been healing for both of us.
What parenting strategies helped you both along your paths to self-fulfillment and mutual understanding?
Kelly: Whenever people compliment me on having wonderful children, I respond in a certain way. I say that while I wish I could take credit for them being so wonderful, I had little to do with them becoming the unique, caring, conscious individuals they are. The only thing I did was to try and stay out of their way in becoming their best, most incredible selves.
Carson: My mom may not have followed a method or book for parenting strategies, but her innate approach to mothering and love made a tremendous impact on who I am today. Although she doesn't like to take credit for it, it is undeniable.
Did you both always share a passion for environmental activism?
Kelly: Well, let's just say that I was always extremely passionate about the environment—so much so that I don't think Carson had a choice about sharing that passion with me. After all, I did name her Carson after Rachel Carson, the mother of environmentalists. However, she took her own love of the environment to the next level by personalizing her beliefs in the most authentic of ways. This impacts how she lives her life and the level of activism she exhibits every single day. Her personality, her intellect, and her extremely strong spirit give her the power and the intensity to make a difference in her own way. Her work as a doula is a perfect example of her tenacity protecting the natural environment of birth. Empowering women and teaching them how to protect their babies before conception, during pregnancy, and beyond is the most important and intimate form of environmentalism. The most effective way to create fundamental change is by teaching parents how to care for themselves and their children. Additionally, it's by understanding the impact our environment has on the health of a child. I have not only passed the baton to my daughter in this arena, but she has run circles around me at this point!
"Empowering women and teaching them how to protect their babies before conception, during pregnancy, and beyond is the most important and intimate form of environmentalism."
Carson: As far back as I can remember, my mom has had a deep reverence for Mother Earth. Although I would like to believe that my passion for environmental health is something I would have regardless of my upbringing, I know that my perspective on nature was developed as a result of the values my mother instilled in me. We learn from watching our parents. I watched her put so much time, energy, and passion into her advocacy for the planet. She is a true environmental activist; I just try my best to live my life consciously.
What part does activism play in your more creative activities?
Kelly: I started out by joining my friends at the Natural Resources Defense Council, Inc. (NRDC). There, I helped impact policy and raised funds to support their work through the relationships I had in the entertainment industry. However, becoming active in Carson's elementary school and working with the principal to create an environmental curriculum was extremely rewarding. Being able to impact the hearts and minds of young people by teaching them that small changes make big differences is the most rewarding work I have done. It was from that realization that I created The Teaching Gardens, a program that connects children to gardens and ties together teachings about health, wellness, and the environment. This led me to walk the talk about growing food and being healthy by starting my own little farm and OneSun Farms.
How do you encourage each other to reinvent your connections, careers, and selves?
Kelly: Carson was my muse for OneSun Farms. She was the one during the pandemic who encouraged me to start selling my granola. She said, "Mom, you should make that great granola we always had as kids.You can make a healthy product and talk about food and create a business."
Carson: I am constantly inspired by my mom in so many ways. For years, she helped plant gardens in schools across the country and dreamed of starting her own biodynamic farm. I watched her transform her property into a source of organic food for our family and the community. My mom keeps her seeds in her safe because there is nothing more valuable than growing your own food.
What inspired C & The Moon?
Carson: Well, my mom is actually a big inspiration behind C & The Moon. Growing up, she never let me play with makeup or nail polish. That's because her involvement with NRDC introduced her to research on endocrine-disrupting chemicals and other harmful ingredients often found in personal care products.
Instead, we made products at home. That's how the Malibu Made Body Scrub was born! After becoming a doula, I learned that babies are born with an average of 200 man-made chemicals in their cord blood,1 with many of these chemicals used in personal care products. Finally, my understanding of our interconnectedness with nature and future generations is what inspires me to create clean products.
How does the doula work fit into your other endeavors?
Carson: Acting led me to my work as a doula. My teacher, John Ruskin, created an environment for actors where we were able to be completely honest with each other and ourselves. We practiced living in the moment and paying attention to every single sensation. He taught us to leave behind the fear and years of negative talk, and deepen our connection with ourselves and others. When I learned what a doula is, it came as no surprise that I was drawn to it. At its core, I believe that the profession and acting utilize a lot of the same tools.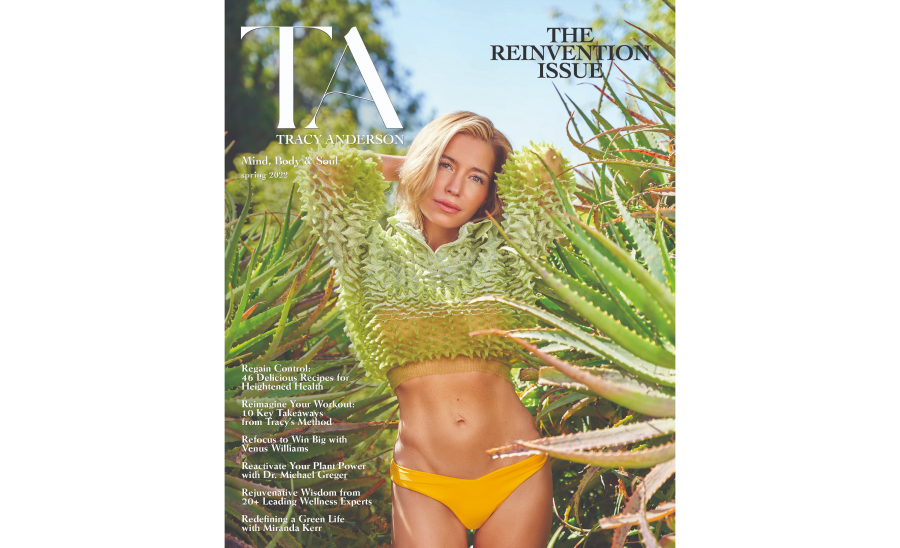 Categorized under Wellness