TAMILY TALES: Issue No. 4
November 29, 2015
To share or not to share. To connect or not to connect. And how to do it. This week, I have chosen to interview Danka Artwińska to share her story with all of you. I was so intrigued by her feed. She is beautiful, yes, but what I found most compelling was her lovely transparency with her choices. She is always supportive and gentle. Lovely and present. Danka is such a strong example of sharing in the humility of cheering each other on, posting your physical accomplishments, and also sharing more about your life.
Her presence reminds me of a simple but very profound little interview with his holiness the 14th Dalai Lama. The topic is a meaningful life. He speaks of how we are social animals, saying his view is that the survival of humanity depends not on technology, but on trust and friendship. You gain trust through pure, honest transparency. Having nothing to hide brings trust, as well as serving others to bring more smiles and more friends, he says, rather than fear and suspicion. You know the feeling of truly good friends—there's nothing to hide. I love this little speech he gave. So simple. And as I read Danka's interview, I loved her honesty about her hesitation with jumping on Instagram. I felt the same way. One of the reasons I wanted to launch these interviews was to heighten our connection, to encourage us to trust that the person in the posts is a friend who wants to bring smiles and more friends. She is always there, wanting good for you and for everyone around her. No strategy, no ulterior motives, nothing opportunistic. We as women have come a very long way. A very wise woman in my life, who has spent many years trailblazing for women's voices, told me recently, point blank, that even though we have come a long way, we still have a long way to go. I agreed, yet also thought about how she would never settle while there is still a lack of support for us to make smiles and to protect each other from harm.
If we have transparency, trust, compassion, friendship, support, and celebration of the desire to see each other smile, we really can take on anything. You are how you move, because every action has a reaction. Every action you choose will inevitably affect you and others. If you think only of smiles and friendship as the desired outcome, you will be able to have the best inner dialogue, self-editing your own feelings as they come up, before they turn into actions that affect yourself and those around you.
Danka, thank you for sharing this interview with us. I write my openings based on what comes up in me as I learn about each of you. We are all so lucky that you decided to share as part of the #TAmily. Whether you are on one of my DVD's, in my classes, or streaming, we are all already connected and we are growing such meaningful friendships—as you put so beautifully.
All of my love,
---


SOME #TAMILY MEMBERS WORKOUT IN THEIR LIVING ROOMS IN IOWA, OTHERS ON THEIR BALCONIES IN ITALY. WHEN AND WHERE DID YOU START THE METHOD?

  I started the Tracy Anderson Method almost three years ago. I got inspired by an article in the Daily Mail. There, among many other things, Tracy said that in order to achieve a great body you have to work for one hour six days a week. I loved this.The whole idea that you have to make an effort to get somewhere. Because we all love shortcuts, the easy way, the simplest solution. The instant gratification. Here a trainer finally said the bitter truth: you have to work hard and sweat. You have to show up for yourself every day.
I first started with the famous Mat DVD. I gave up when I got to the free arms. You see, I have always exercised, always been very active. Lifted heavy weights, did Jane Fonda, went for long walks. But my mind was not in it. My heart was not in it. I did not connect with myself and with my body. The Mat DVD was an eye opener for me. Tracy told me to move in ways I had never moved before, to engage my whole body, to really listen to myself. I was hooked. I did some free YouTube videos as well as the Perfect Design series. Later, I moved to Metamorphosis. I chose Glucentric because I thought my butt needed a serious lift. I did not have any immediate results, but this was ok with me—I knew real progress needed time. Now, I'm on month 11 of Year Two. I will be doing all of Continuity before I start Streaming. I like this program and want to finish what I have started.

WE ALL FACE CHALLENGES WHEN IT COMES TO BEING OUR HEALTHIEST SELVES—INSIDE AND OUT. WHAT HAS BEEN THE HARDEST PART OF YOUR JOURNEY?


The hardest part of the journey for me was learning to exercise with a proper form. I really had to watch a move many times before doing it correctly. How to place your foot, what to do with your supporting leg, where to put my hand. I still struggle, my left side is much weaker and I have difficulties with some moves. I often forget to extend my leg fully. I have to concentrate so much. The form is so important, I did not realize it before. It is better to do fewer reps but to do them correctly. The Method is a performance.
It is also difficult to find time to work out. I don't work outside the house at the moment so it is easier for me, still, there are some days when I'm pressed for time. I have learned to make exercising a habit, something constant and never changing, like brushing your teeth. Something that stays with you regardless of your day. I often tell people that I don't exercise, I take care of my body. I only have one body and I can't just buy a new one.

ONE OF THE COOL THINGS I LOVE ABOUT THE #TAMILY IS HOW IT CONNECTS WOMEN ALL OVER THE WORLD. HOW ARE YOU INSPIRED BY OTHER WOMEN? WHO IN THE #TAMILY INSPIRES YOU? HOW DO YOU CONNECT WITH OTHER WOMEN IN THE #TAMILY BOTH ON INSTAGRAM AND IN REAL LIFE?


The first thing I want to stress is: #TAmily is not only Instagram and Facebook. There are many women in the world who don't like social media, we should not forget them. I am myself a rather shy and quiet person and it cost me a lot of inner struggle to start to participate and to open myself to others. As I was starting TAM, I received a lot of advice and encouragement from other more experienced TAmmers. I thought that now I had to give something back. Instagram can be terrifying at the beginning, you have to film yourself working out, sweating, in ridiculous positions. And later show this video to the whole world. It is not easy…but so worth it.
#TAmily is pure love—I have never, ever experienced such a strong and emotionally connected group of women from all over the world. From Europe to New Zealand, from a small village to a great metropolis. This group of women is unique: we have a special bond that unites us, TAM, but it is far more than that. It is this strength that this group has created, the warmth it radiates every day. We do not judge people, we do not criticize. We can be bitchy sometimes and complain a lot, we can drive one another to despair. But we are here. Ready when you have a problem and want to talk about it, ready to listen. #TAmily covers all aspects of our lives: our bodies, our mind, our everyday activities. #TAmily people are real to me. I have never met any of them, but I feel like I know them. I see them every day. I know all about their families. I know what their weaknesses are. And believe me, we are all weak. Nobody is perfect, but we do try to make the best of what we have.
#TAmily has helped me to become less selfish, to see more, to be more open. One example: I have always been slim (skinny fat) and I have never had any problems with my weight. I was often nasty towards people who struggled with kilos and diets. I thought they were lazy. I have seen so much more now: women that work out very hard every day, eat the right food, do tons of cardio and cannot lose a single pound. This realization made me more humble.
I'm inspired by so many women. It is difficult to give names. Each one of them is different and unique. I'm inspired by the Method and what it can do for you. How it changes you, not only your body but also your mind. You do become a better person with TAM. I'm inspired by knowledge. Since joining #TAmily, I have learned a lot and I'm learning every day. I have learned a lot about myself and about my body. I met people with enormous knowledge and experience. I want to thank @jholmgren2 for sharing her terrific medical knowledge with all of us. Jacky is our #TAmily doctor and has helped many of us with our problems. We talk about everything: periods, menopause, infertility, hormones, aging. There are no taboos. We are very open. We laugh, we cry. We help each other.

LIKE MOST WOMEN I KNOW, YOU ARE BUSY! WHAT TIPS DO YOU HAVE FOR FITTING WORKOUTS INTO A HECTIC LIFESTYLE?


As I said before, try to make workouts a habit. Set a special time for it every day if you can. If that's not possible, try to do what you can: split the workout—do the muscular structure one day and the cardio another, etc. But try to be consistent, this is the hardest part. Do not give up because you had a busy day and just could not find time to exercise. It is ok, it can happen, but make sure it does not happen too often. You get a lot of criticism for your working out; I experienced it myself. People see it as a waste of time, time you could spend with your family or by making money. They will tell you you are selfish. But you are not, you are doing something for yourself, that's true, but also for the whole world. You are sticking to a program every day—how many people can say that? You are hitting the mat even if you are tired—isn't it a great example for your children? You are learning to coordinate, to move with grace, to be lighter on your feet. TAM is a journey, it makes you healthier and your mind clearer. It makes you think more and see people around you from a different angle.
As we age, we must listen to our bodies even more. I'm 43 years old. Sometimes I feel very young, on other days I can feel every bone in my body. My hormones are vanishing, my metabolism has slowed down. I can't do as much cardio as before. I have to find my balance. I may have to take a second day off in the week. Too much exercise is not good for the body, it actually makes you gain weight. I encourage everybody to learn about your body and how it functions, to really get knowledgable about it, to become an expert. Thanks to #TAmily I have learned about bioidentical hormones. I did not know they even existed. I will be checking my hormonal levels soon and then getting them balanced. To get healthier and stronger, to live longer and to prevent many age-related diseases.

ONE THING THE #TAMILY HAS IS STYLE. WHAT'S YOUR FAVORITE OUTFIT TO EXERCISE IN?


 I do not spend much money on workout clothes. I buy everything cheaply on Ebay or at the local market. It is usually a sports bra and a pair of leggings. The clothes I work out in have to be comfortable, I don't care about their brand. It is important to have good shoes for cardio, though. We do compliment each other on our workout clothes but it is in a funny, loving way.

WHAT IS YOUR FAVORITE TA MOMENT?


I get the greatest satisfaction when I can finish a level with all the reps completed. Because sometimes, on day one, I can't even do half of them. There are many very difficult levels in Year Two. There is the hoop, hated by so many. I don't have much balance in my body, the hoop does not stay on my foot as it is supposed to do. I had to tie it to my shoe many times. But I'm learning, I'm getting better day by day. If I can finish a level knowing I have done my best, I'm happy.

IT'S ALL ABOUT BALANCE. WHAT IS YOUR FAVORITE PRE-WORKOUT MEAL? FAVORITE INDULGENCE?


 I'm one of those long, willowy girls who can eat a cake every day and never put on a pound (I know, I know). I have always been slim, but as I said before, skinny fat—I was a flabby mass, without any definition. I try to eat clean most of the time, I don't eat any fast food and I try to limit processed food to a minimum. Thanks to my lovely #TAmily and the knowledge I gained about my body, I gradually changed my diet: I realized I needed more protein to build more muscles. Now I'm eating more eggs, butter and cheeses. I don't have any favorite pre-workout meals, but I've heard a banana is good. I drink a lot of green tea, have been doing it for more than 20 years. I believe it has enormous benefits for your body. My favorite indulgences are chocolate, wine, and popcorn. I try to teach my daughter that her body is not a garbage—you can't just throw everything into it.

HOW ELSE DO YOU FIND BALANCE IN YOUR DAILY LIFE?


I try to reduce and to get rid of all the unnecessary things surrounding me. I want to practice essentialism, to do things I want to do. Getting older has many great advantages: firstly, you do stop caring what other people say. You start to eliminate. For me, it meant finishing some friendships. I was not happy with these people, but I did not have the courage to put an end to it before. I feel better now. You also start to realize there are many things you don't have to do any more. My 20s were a rush, my 30s difficult. The pressure to prove ourselves to others is enormous. Now I'm at a stage in my life where I'm the happiest. I have slowed down, I don't have to perform, I can be myself. I think balance means to be who you really want to be. When I get overwhelmed with life, I go for a walk. I live in a beautiful countryside, in the mountains, close to the sea. I go out and I'm quiet. I just walk and walk and walk, look at the mountains and the trees. Nature is so perfect. I have learned that I'm enough, I will never be able to please everybody. That's my balance.

ALL RIGHT, HERE'S A FREE PASS TO BRAG: IN ADDITION TO THE SUCCESS OF STICKING WITH IT, WHAT PROGRESS HAVE YOU MADE SINCE YOU STARTED #TAREALTIME AND BECAME PART OF THE #TAMILY, BOTH PHYSICALLY AND MENTALLY?


I got stronger, in both ways. Physically, I'm definitely more toned. I have nice curvy arms and a perfectly sculptured stomach. My butt is higher and perkier looking. I feel more comfortable in a bikini. I have a better coordination. I started to dress in a more feminine way. My clothes kind of look better on me now. I move with more grace. I feel I finally have a body.
TAM has given me a second life. A chance to get to know myself more deeply. By learning how the body operates, I learned things about myself I never knew. My self-esteem sky rocketed, I became more self-assured. It is very strange how a simple body-mind connection works. It brings the best out of you. I also learned how to share, how to give advice, how to be more gentle. I learned the meaning of dedication and true friendship. TAM will stay with me for the rest of my life.
WHAT DO YOU LOVE ABOUT YOUR BODY? WHAT DO YOU LOVE ABOUT YOUR INTERNAL SELF?

A love of a body is a love of yourself. My body has supported me through many challenging moments in my life. It created a new human being. I'm grateful that it keeps functioning even if I did not care for it as I should have done. We should stop criticizing and comparing each other. It's nonsense. We should try to achieve a better version of ourselves, but we must not forget who we are. We should not concentrate on results, but on the road to get them.
I'm a very strong-willed person and routine and discipline come to me easily. For some, this is the real struggle. The Method teaches you to be patient. To plod along, to fail forward. I have to learn to relax even more. I'm an avid reader and find such comfort in reading a story. In a book I see a different life, a different world. I try to learn something from every story. My biggest challenge for the future is to let go of all the fears that keep me away from living a better life. Life is not at all about money and performance. It is about you. You and only you. You really have to get to know yourself in order to connect with other people.


WHAT MESSAGE DO YOU HAVE FOR WOMEN WHO ARE STRUGGLING WITH THEIR HEALTH AND BODY IMAGE?

Firstly: trust Tracy and listen to advice. If you are a TAM beginner, join #TAmily on IG or our Tracy Anderson Community Group on Facebook. Don't be afraid to ask questions, they will be answered. Find people with similar problems. Try to stick to one workout program, it does not matter if you Stream, do Continuity or any other DVD. They are all part of the Method. The discussion on which program is better is pointless. They all work if you put your mind to it.
Secondly: be gentle with yourself. Take care of your body and it will take care of you in return. Admit that you have a problem with your health and start doing something about it. Move. Get out of the house. Don't pity yourself and get depressed. The road to recovery is there within you, you have all the necessary tools. If you have a serious health problem get some professional help. Don't be afraid to learn some nasty truths about yourself. You may have to change a significant amount of things in your life. By seeking help you have already made the first step. The rest will come if you really want it to come.
And finally: love yourself more. You are enough. Nothing compares to you. Find things that really interest you in life, find your true calling. Don't give way to pressure from outside. We live in an ever-changing, dangerous world. Don't lose perspective: taking care of your body should be a priority but it should not take over your life. You may get blown away by terrorists the next day, does it really matter that your legs aren't just perfect?
ALL PHOTOS PROVIDED BY DANKA. FOLLOW HER ON INSTAGRAM @DANKARTWIN.

BORSCHT
A POLISH/RUSSIAN BEET ROOT SOUP
INGREDIENTS:
8 cups beef broth or beef stock  |   1 pound slice of bone-in beef shank with a lot of meat   |  1 large onion, peeled, quartered   |  4 large beets, peeled, chopped   |   carrots, peeled, chopped   |  1 large russet potato, peeled, cut into 1/2-inch cubes  |   2 cups thinly sliced cabbage  |  3/4 cup chopped fresh dill   |   3 Tbsp red wine vinegar   |  1 cup sour cream   |   Salt and freshly ground black pepper to taste
DIRECTIONS:
STEP 1: Put 4 cups of the beef broth, shank, and quartered onion in a large pot and bring to a boil. Lower the heat to a simmer, cover and cook until the meat is falling-off-the-bone tender, about 1 hour 30 minutes.
STEP 2: Remove the meat from the pot. Remove any bone, connective tissue, and excess fat. Chop up the meat, place in a bowl, and chill in the refrigerator. Let the broth cool at room temperature, then transfer to the refrigerator and let chill until cold—4 hours to up to a day.
STEP 3:  When the broth is chilled, any fat will have risen to the top and solidified. Remove and discard this fat. Return the pot to the stove and add the remaining broth, the carrots, beets, and the diced potato. Bring to a boil, lower the heat to a low simmer, cover and simmer for 30 minutes, or until the vegetables are tender.
STEP 4: Add the chopped meat to the pot, the sliced cabbage, and a half cup of the fresh dill. Cook for another 15 minutes or so, until the cabbage is cooked through. Add the vinegar and season to taste with salt and freshly ground black pepper.
Serve ladled into bowls with a dollop of sour cream and a sprinkling of fresh dill.
DANKA'S FAVORITE QUOTES:
___
"NATURE IS BUSY CREATING ABSOLUTELY UNIQUE INDIVIDUALS, WHEREAS CULTURE HAS INVENTED A SINGLE MOLD TO WHICH ALL MUST CONFORM. IT IS GROTESQUE. "  – U.G. KRISHNAMURTI
___
" NOTHING COMPARES TO YOU"
– PRINCE
___
 "WHEN I SAY I HATE TIME, PAUL SAYS: HOW ELSE COULD WE FIND DEPTH OF CHARACTER, OR GROW SOULS?"
– MARK DOTY
___
CURRENT FAVORITE BOOK: Natural Hormone Balance for Women by Uzzi Reiss. A must read for every woman regardless of their age.
ALL-TIME FAVORITE BOOKS: I have so many favorite books that I can't decide which I like best. Here is a list of some light reading, books with a soul, perfect for long autumn/winter nights. The first: Jojo Moyes' Me Before You. This book will stay in your mind for
All-TIME FAVORITE BOOKS: Looking Forward by Marcia Willett. The Chadwick Family Chronicles. This book and its sequels will warm your heart, beautifully written family saga.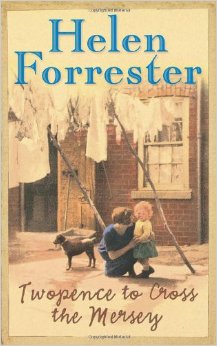 ALL-TIME FAVORITE BOOKS: Helen Forrester's Twopence to cross the Mersey.  An incredible story about being a child in Liverpool in the 1930s.
ADVICE DANKA WOULD PASS ONTO YOUNG WOMEN THAT SHE WISH SHE HAD KNOWN EARLIER ON IN LIFE:
One piece of advice for young woman: Try to be happy. Make the best of what you have got. Mistakes are normal. Be gentle with other people, you do not know their stories. Don't do things at any cost, life will surprise you with beautiful rewards if your heart is pure.
Categorized under Wellness